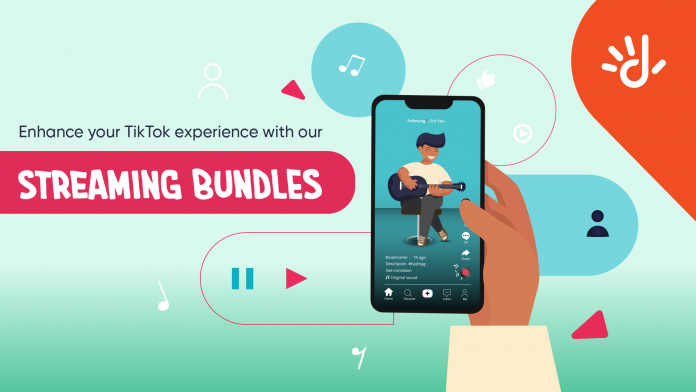 Dhiraagu has announced that Dhiraagu Mobile Prepaid Customer can now enhance their TikTok experience by purchasing some of the existing streaming bundles effective 5 September. These bundles are available for as low as MVR 65.
TikTok will be now included in the following streaming bundles where popular streaming apps such as Netflix and YouTube are already included.

To activate the packages, customers can simply visit the Mobile App or send an SMS to 343 with keyword.
TikTok has been trending globally among all age groups. This popular application has not only found help discover hidden talents, but careers have also been born, families have bonded and shared their quarantine adventures at home to bring joy to millions of viewers across the globe. TikTok has become the leading platform for creative short-form mobile videos.
Dhiraagu is continuously looking to uplift the user experience and enrich lives by offering the best data bundles with added value.