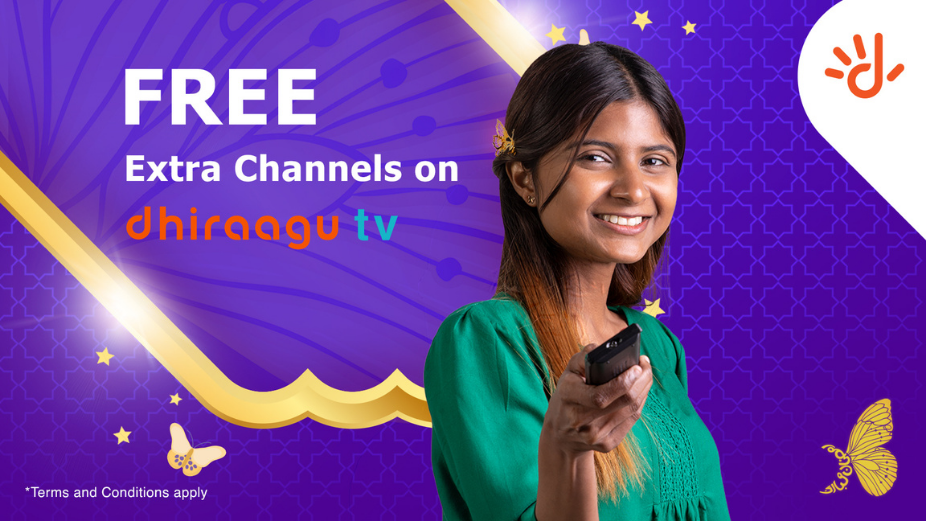 On the occasion of Ramadan, DhiraaguTV has announced a special gift allowing existing residential customers to enjoy all additional channels without any extra charges on their current package.
Additionally, under this promotional offer, all customers who are on Gold Pack will be eligible for Ramadan Lucky Draw where five lucky winners will stand a chance to win an Iftar package. All the lucky winner will be selected and announced on 11 April 2022 through Dhiraagu social media channels.
Now is the perfect time to apply to DhiraaguTV to enjoy high-quality and best entertainment bundles available. Our diverse channel portfolio is curated for all ages and audiences that includes Sony Sports channels, the world-famous Disney bouquet of channels, Discovery Channels, STAR channels, all your favourite local and international News Channels, Al Quruan Al Kareem and more religious channels to highlight a few.
As a result of continued investment in expansion, DhiraaguTV has now extended digital IPTV service to 82%  of national households. DhiraaguTV continues to enhance the digital entertainment experience of the Maldivian community by offering  them exciting new offers.
For more information on DhiraaguTV, please visit: https://bit.ly/3qY2aU4