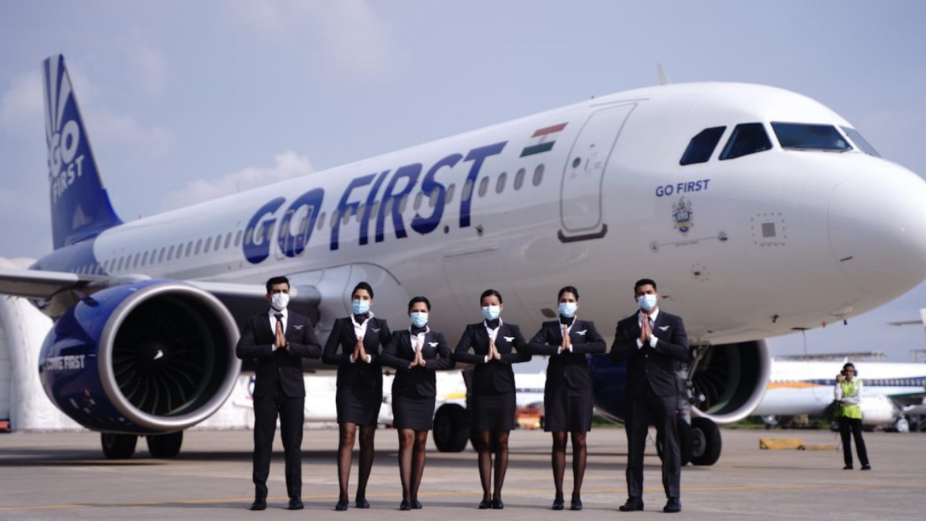 Go First Airline is offering zero rescheduling fee for all the bookings made between 24th December and 7th January 2022. This will be applicable for bookings made and ticketed in Male' (Maldives) for direct flights to India.
Fare differences will be applied to any ticket changes and the offer will be applicable for changes made 3 days before the date of departure.
Furthermore, bookings made from 1st January to 31st January for travel period between 5th January to 28th February will be getting exclusive benefits. This includes, 5kg additional baggage allowance, complimentary hot beverage on-board and priority baggage tag.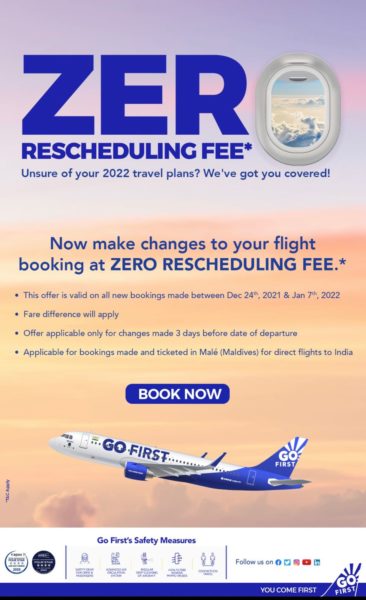 Go first will be operating daily from Male – Mumbai, Mumbai – Male, Male – Delhi, and Delhi – Male'. Male – Bengaluru to Bengaluru – Male flights will be operated on Wednesday and Sunday.
For further information, contact goair@voyagesmaldives.com/ or 3018855/3327737.