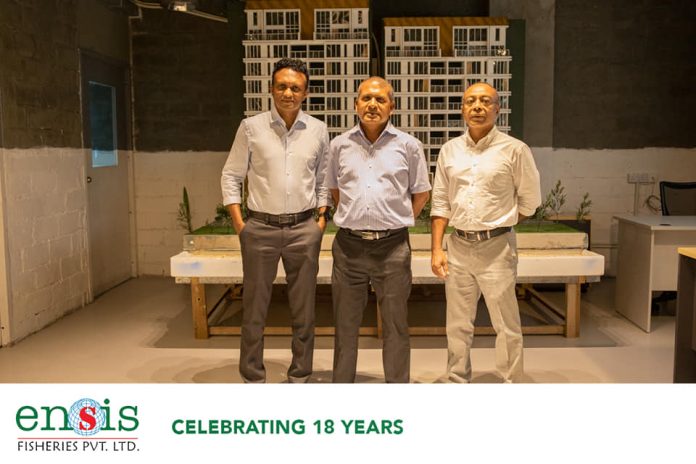 Ensis Group of Maldives turns 24 this year, a major milestone for remarkable contribution by the company to the Maldivian fisheries industry.
From a modest beginning in 1996, Ensis Group of Maldives is today the largest frozen fish exporter in the Maldives.
In addition to tuna processing, the company is also engaged in a diverse range of business activities, including food processing for the domestic market, operating safari boats, and producing souvenir T-shirts, clothes and other items for the tourism industry. Thus, the Ensis Group now consists of several companies; namely, Ensis Cruises, Ensis Bakery, and Ensis Embroidery and Print, in addition to the fisheries company. The company has been supplying to France, Germany, the USA, Japan, and other countries for over 16 years.
Ensis Group has received many awards and accolades for their products and services.