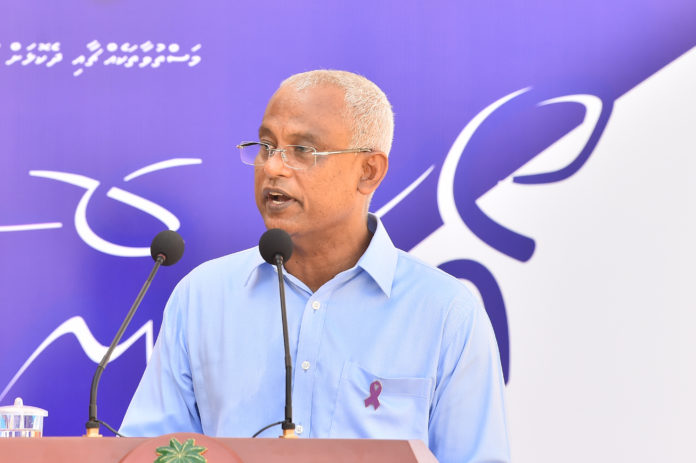 President Ibrahim Mohamed Solih has said that saving the Maldives from the scourge of drug abuse is a duty of every citizen. President Solih made the remarks, speaking at the function held this morning to officially inaugurate Open Day 2019 organised by the National Drug Agency (NDA).
President Solih said it should be the common goal of the whole community to ensure a drug-free Maldives; for today and for our future generations. Underscoring that alleviation of the drug abuse problem is a top priority of the administration, he said the administration's policies were centered on combating drug addiction, stopping all forms of peddling and drug trafficking, and providing drug-addiction treatment and rehabilitation back into the society.
He emphasized that law enforcement agencies will not waiver in the crackdown on drug trafficking and those who profit from human misery—peddlers and drug traffickers, and those who benefit from destroying the lives and future of our youth. He further urged the community to come together in assisting authorities in this endeavor.
President Solih announced the administration's decision to develop a drug offender remand center in Gulhifalhu Island in Malé Atoll—as stipulated in the Drug Act—to motivate drug-dependent persons to treatment and rehabilitation programmes and facilitate their reintegration into the community as responsible citizens. He revealed that the administration was in the process of proposing progressive amendments to drug laws, which he hoped to submit to Parliament later this year.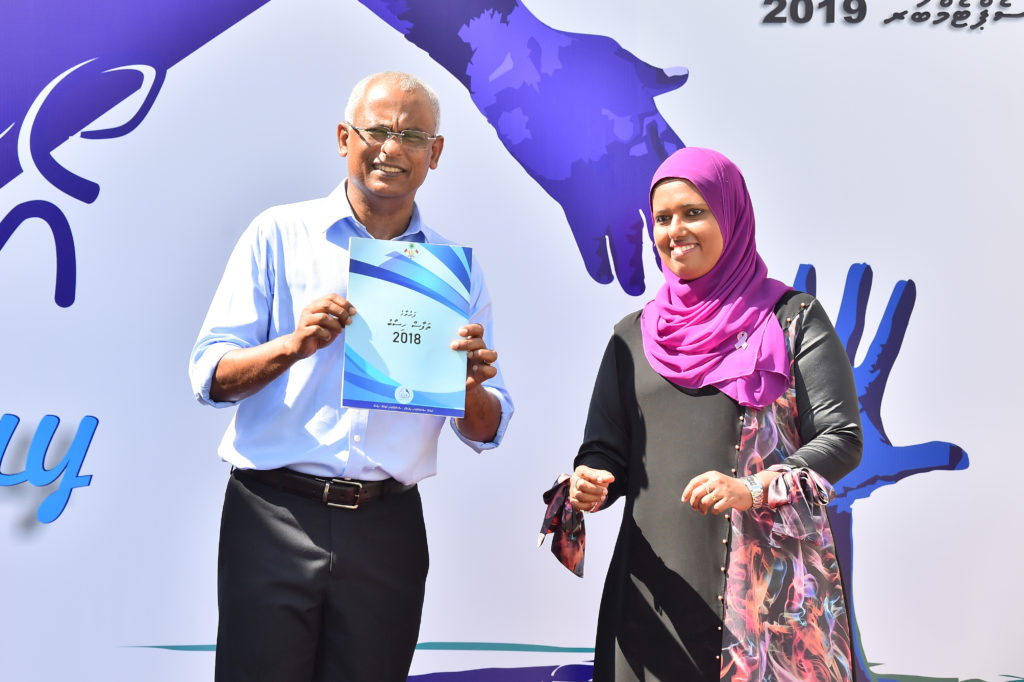 Speaking in this regard, the President highlighted the challenges of providing proper treatment for juvenile drug abuse and delinquency; something which required special attention and dedicated remand and rehabilitation centers. He announced that work to establish such a center will commence later this year, along with training of personnel who will provide the necessary training and education to allow for successful reintegration into society.
Addressing the challenges faced by NDA, President Solih announced that the administration's decision was to relocate and provide better facilities for the agency in Hulhumalé. The new facilities will include a modern detox clinic, laboratory services, a national research institute, free-counselling facilities and a business centre.
He further highlighted the work of law enforcement agencies and urged them to strengthen their resolve and stance on combatting substance abuse and drug trafficking. During the event, President Solih also officially unveiled the statistics book published by NDA and toured the stalls. He was accompanied by First Lady Fazna Ahmed, Vice President Faisal Naseem and government ministers and heads of institutions.