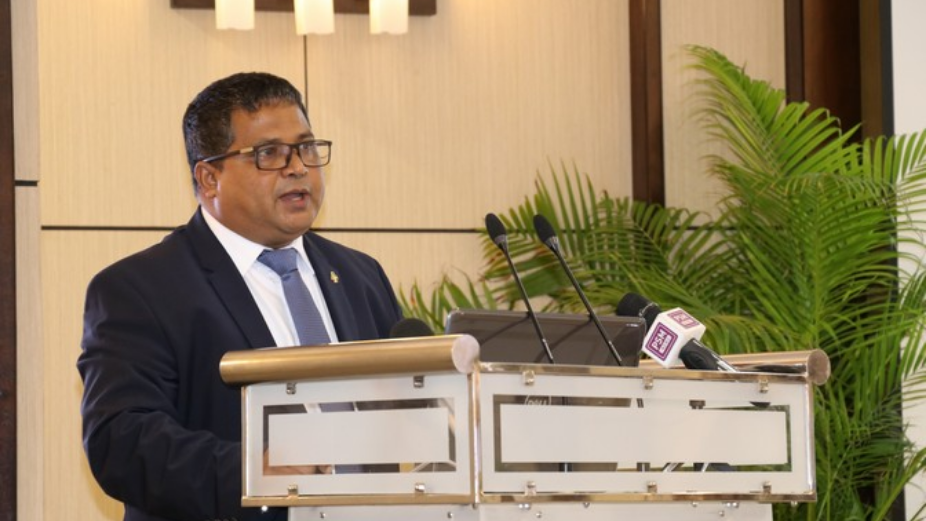 Minister of Environment Hussain Rasheed Hassan has called for the ease of access to climate funding for vulnerable archipelagoes such as the Maldives.
Giving his comments to Climate Home News, Minister Hussain Rasheed outlined the dangers of rising sea levels to island nations, warning that the Maldives could be "lost to the world" as a result of climate change.
Minister Hussain Rasheed reiterated the importance of providing access to climate funding for vulnerable countries. "We believe that we must be compensated for impacts caused by climate change," he stated. "We are not responsible. Our total emissions are 0.003 percent."
Hussain Rasheed also remarked that the country needed an estimated amount of USD 8.8 billion to ensure coastal protection for inhabited islands.
Noting the government's plans to establish climate risk insurance mechanisms in order to build resilience to climate damage, the Minister stressed that developing the capacity of finances was necessary to mitigate losses in the future.