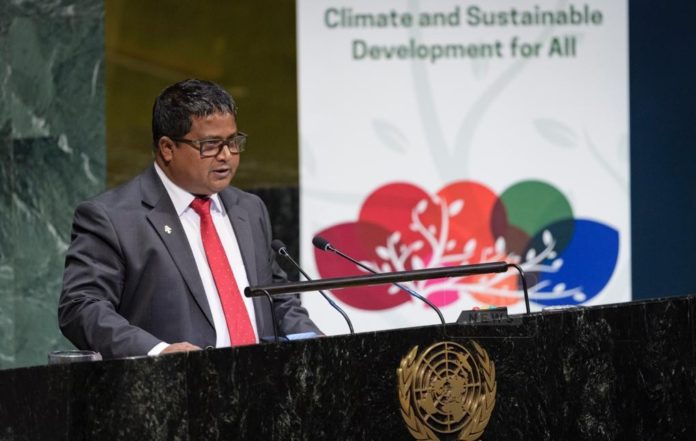 Environment Minister Dr. Hussain Rasheed Hassan has departed to participate in the United Nations Conference on Trade and Development's (UNCTD)'s UN Trade Forum: Sustainable Development Goals (SDG)'s and Climate Change.
The Conference is held in Geneva, Switzerland from 9th to 13th September.
Dr. Hussain Rasheed Hassan is participating on behalf of President Ibrahim Mohamed Solih. Dr. Hussain Rasheed is to speak in the Conference about the negative impacts on the businesses, economy and the sustainable development of islands due to climate change.
The conference is held to prepare for the UN's General Assembly to be held on 23rd of September in New York.