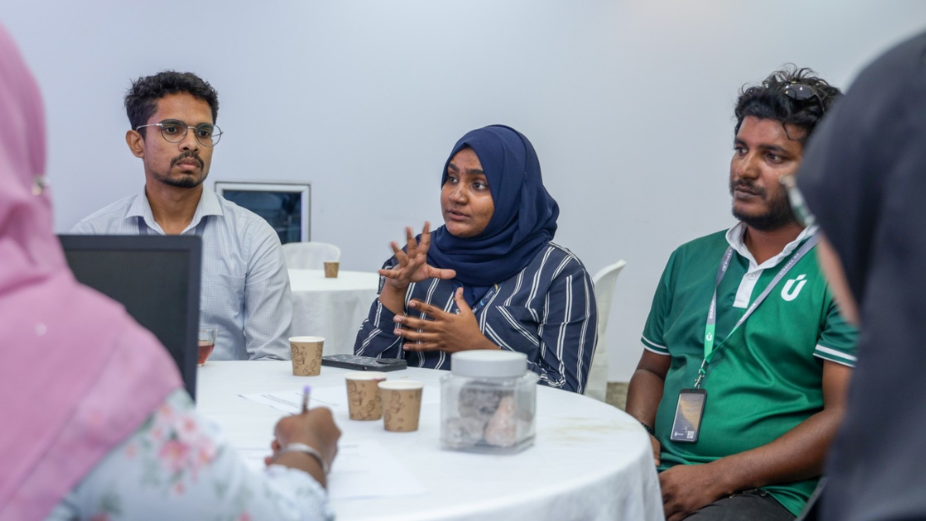 The Ministry of Environment, Climate Change and Technology, in partnership with the Asian Development Bank (ADB), has successfully hosted a workshop centred on sustainable methods for managing construction and demolition waste (CND) generated within the Maldives.
The event stressed the significance of understanding and mitigating the environmental footprint of the construction sector.
During the workshop, participants including construction industry professionals, stakeholders, and government representatives, were exposed to innovative global solutions tackling the ecological consequences arising from the construction sector. Among the concerns addressed was the environmental damage caused by toxic gases released during the production of materials such as cement, steel, and glass. The emphasis was placed on strategies for reducing, reusing, and recycling CND waste.
A comprehensive study spearheaded by experts from Mott MacDonald revealed promising recycling prospects within the Maldivian construction sector. The research highlighted that many of the nation's structures can be swiftly dismantled and reconstructed on an international scale. Notably, the residual brick sand from such demolition processes is apt for recycling purposes. The study further deduced that both CND and incineration bottom ash (IBA) can be effectively repurposed for cement production and structural concrete, presenting them as feasible alternatives to existing materials.
The workshop was inaugurated by Ajwad Musthafa, Permanent Secretary, Ministry of Environment, Climate Change and Technology. Mustafa accentuated the urgency to curtail waste, especially the significant volumes produced by the construction domain. The government-led research, he highlighted, paves the way for a sustainable and economically viable recycling market in Maldives. Furthermore, the incorporation of these recycled materials in construction does not compromise the structural soundness of the end products.
Sing Cho (Terry), Senior Urban Development Specialist (Waste Management) from the Asian Development Bank (ADB), drew attention to the bank's considerable investments in Maldives aimed at redressing prevalent environmental challenges. The Greater Male' Environmental Improvement and Waste Management Project, backed by ADB, stands as the Maldives' most expansive waste management endeavour to date. With an allocation of $200 million, the initiative encompasses the creation of new centres to tackle waste management issues in the Zone 3 islands. Notably, efforts are currently in motion to establish a dedicated CND waste processing unit at Thilafushi.
Dr Sudarshan Srinivasan, Principal Engineer of Mott MacDonald in the UK, conducted a session elucidating the usage of brick sand in the UK and other developed nations. Workshop attendees were also shown samples of this processed brick sand.
The workshop engaged 15 agencies, promoting collaborative efforts to enhance Maldives' sustainable construction practices.