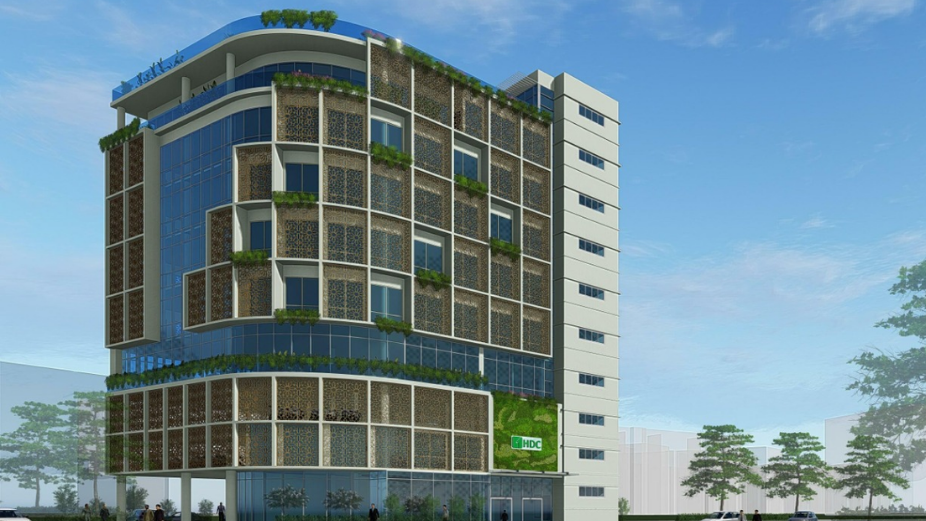 Epoch Associates has managed to attain BREEAM interim certification for the proposed HDC Green building to be constructed in Hulhumale', Republic of Maldives. The Green Office building will be the first building in Maldives to achieve one of the world-leading sustainability ratings. The project was assigned by under Strengthening Low-Carbon Energy Island Strategies (LCEI) project, implemented by the Ministry of Environment, Climate Change and Technology with support from UN Environment.
BREEAM (Building Research Establishment Environmental Assessment Method) is one of the world's leading sustainability assessments method for master planning, infrastructure and buildings projects. It recognizes and reflects the value in higher performing assets across the built environment lifecycle, from new construction to in-use and refurbishment.
Epoch was assigned to provide a feasibility report with findings of the existing designs of the building, provide solutions and recommendations to meet BREEAM "VERY GOOD" certification, conducting analysis through simulations such as energy, daylight and sun shading for better optimization of the building. Subsequently, design amendments were prepared along with a sustainability assessment report outlining the overall features, efficiency of the building as compared to the baseline building design. The amended building design managed to secure "VERY GOOD" interim certification and it is an important step towards integrating sustainability and energy efficiency features into building designs in the Maldives.
Epoch Associates Pvt. Ltd. is a registered design, management and consulting company located in Maldives. Their aim is to become one of the leading consultancy companies in the region. They provide a wide range of services within the field of built environment at a professional level and with a commitment to consistent quality, efficient completion of projects and high level of customer satisfaction.