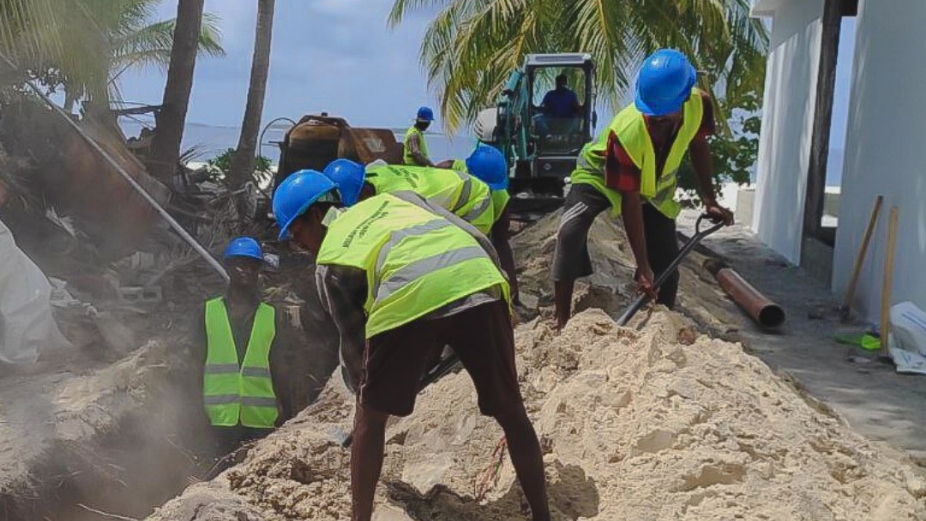 Male' Water and Sewerage Company (MWSC) has revealed efforts are underway to establish a sewerage system in B. Dharavandhoo.
In a statement, MWSC said that work is currently underway to bury the pipes in the main network of the sewerage system and that the pipes and other equipment required to establish the sewerage system have now been transported to Dharavandhoo.
The project includes the establishment of a 9.54 kilometer long sewerage network on the island, the construction of a 780-meter pumping line, three pumping stations and one sea outflow. Sewerage services will also be provided to households by establishing junctions, making sewerage connections and providing sewerage services to households.
The project also includes providing vehicles to help maintain the sewerage system.
The sewerage project worth MVR 40.29 million was contracted to MWSC by the Ministry of National Planning, Housing and Infrastructure to provide a safe sewerage system to the people of Dharavandhoo.