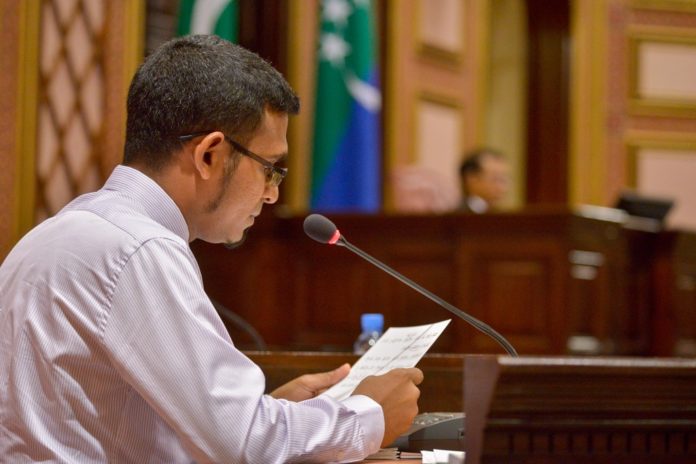 The estimated budget for the 2017 fiscal year, of Rf. 26 billion has been sent to the Parliament for discussion.
Speaking at the Parliament while submitting the proposed budget, Minister of Finance and Treasury Mr. Ahmed Munawwar stated that the services and development projects to be provided along with those that the government would be providing will be clearly stated in the budget.
"Budget for the next year would enable the government to establish more leisure parks and sewerage and water systems throughout the country," he added. "In addition to this more development projects along with the current ongoing ones will still proceed."
Out of the 26 billion budget, 51 % would be spent on recurrent expenditure with the remaining 49% on capital expenditure. 61% out of the Rf. 14 billion to be spent on recurrent expenditure would be spent on annual wages of government employees. Plans will be in effect do decrease recurrent expenditure by 11% next year.
The budget for the next year is planned to decrease recurrent expenditure and the deficit as well. over the past 10 years the government deficit has increased by nearly as much as 300%. "This budget is the first time in many years that a budget has been well thought out with certain policies  made and a huge percentage is dedicated for developmental projects" Minister Munawaar added. The total deficit for the budget is estimated at Rf. 1.1 billion for the next year.