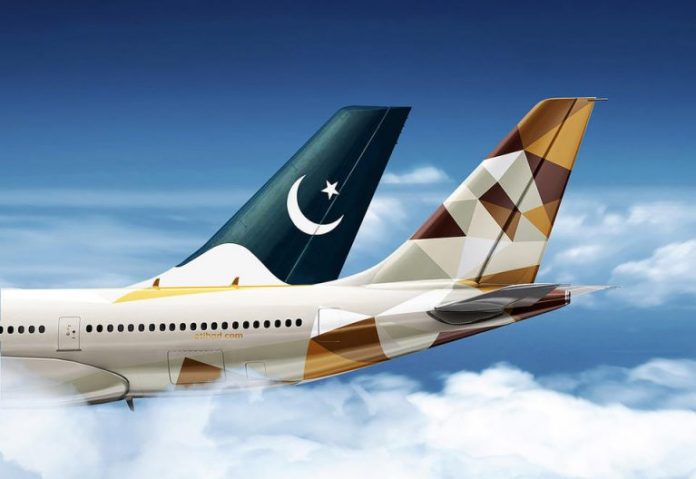 Etihad Airways and Pakistan International Airlines (PIA) announced that they have relaunched their code-share partnership, allowing customers better access to each airline's routes. Code-share flights will be open for sale on November 13, with the first travel date being November 26.
The code-share deal will see Etihad place its 'EY' code on PIA's services between Abu Dhabi and Lahore, Islamabad, and Peshawar. Meanwhile, PIA will place its 'PK' code on Etihad's services between Karachi, Islamabad, and Lahore, and Abu Dhabi.
PIA will also place its code on Etihad flights from Abu Dhabi to Amsterdam, Bahrain, Chicago, Frankfurt, Los Angeles, Madrid, Moscow, Washington D.C, and Zurich, allowing passengers from Pakistan access to these cities through Etihad.
Pending government approval, PIA also plans to place its code on Etihad flights to Amman, Athens, Nairobi, Rome, Sydney, Melbourne, and Brisbane.