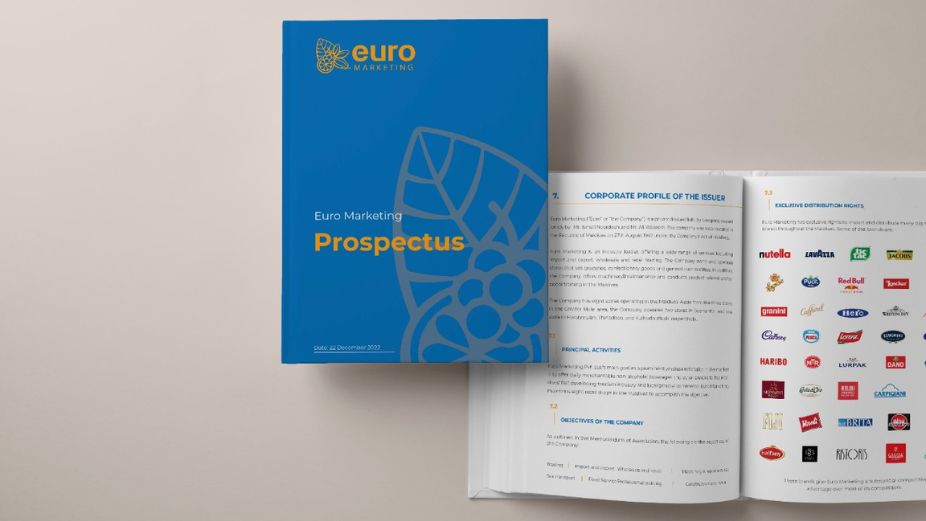 Euro Marketing Pvt Ltd's debut bond of MVR 25 million listed on the VIYANA platform was oversubscribed with overwhelming support from the investors. The 4-year bond was opened for subscription on the 29th of December 2022 and was closed on the 5th of March 2023.
Euro Marketing is one of the pioneers of the wholesale and retail industry, and is one of the leading distributors of premium confectionary in Maldives.
This bond issuance marks a milestone in the history of the capital market of Maldives as it is the first time a private company has raised finance through capital markets.
First National Finance Corporation Pvt Ltd was the Lead arranger for this issuance.
On the success of the bond issue, the CEO of First National thanked the foresight of the founders of Euro Marketing and the regulators as well as Maldives Stock Exchange. "I am humbled by the overwhelming response from the market for safe and secure products from good quality private companies. We are also bringing to the market the first private Islamic Sukuk that will open the doors to the further development of Shari'ah Compliant investments in Maldives."
First National Finance Corporation operates in the capital market space providing lead manager services, structuring, and arranging finances, and providing investment solutions, fund management and private wealth planning.
Bonds are regulated investment products issued to raise finance. In comparison to bank loans, a bond can raise finance through multiple investors.