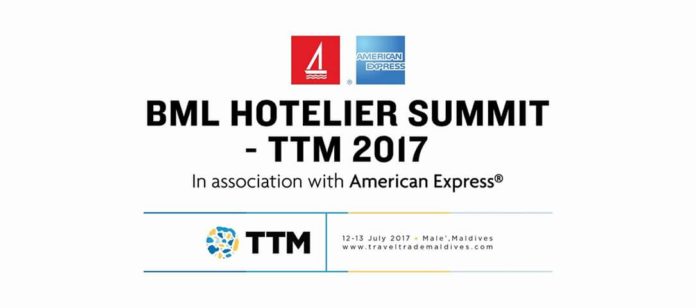 Excitement is building for the first ever Hotelier Summit to be held during Travel Trade Maldives as organisers Maldives Getaways makes their final preparations for the prestigious event. As a major component of TTM that connect the travel community of Maldives, Hotelier Summit- TTM will be hosted on the 12th of July (Wednesday) from 9 am to 1 pm at Dharubaaruge, Dhoshimeyna Maalan.
Motivational Champion Paul McNeive is set to address the Summit. While the summitMr Mohamed Umar Maniku, tourism industry pioneer and Chairman of Universal Enterprises and Maldives Association of Tourism Industry (MATI) will give a keynote address.
With over 150 tourism professionals confirmed to attend, confirmed attendees include resort and hotel general managers, resident managers, key hotel owners, International travel trade stakeholders and travel industry professionals. A major focus of the summit is to address where the Maldivian Tourism Industry is headed and how to think ahead.
A total of 4 panels is scheduled to take place at the summit in which more than 80 general managers from resorts and hotels of Maldives is set to take part. Various topics are set to be discussed that are significant to the Maldivian tourism industry.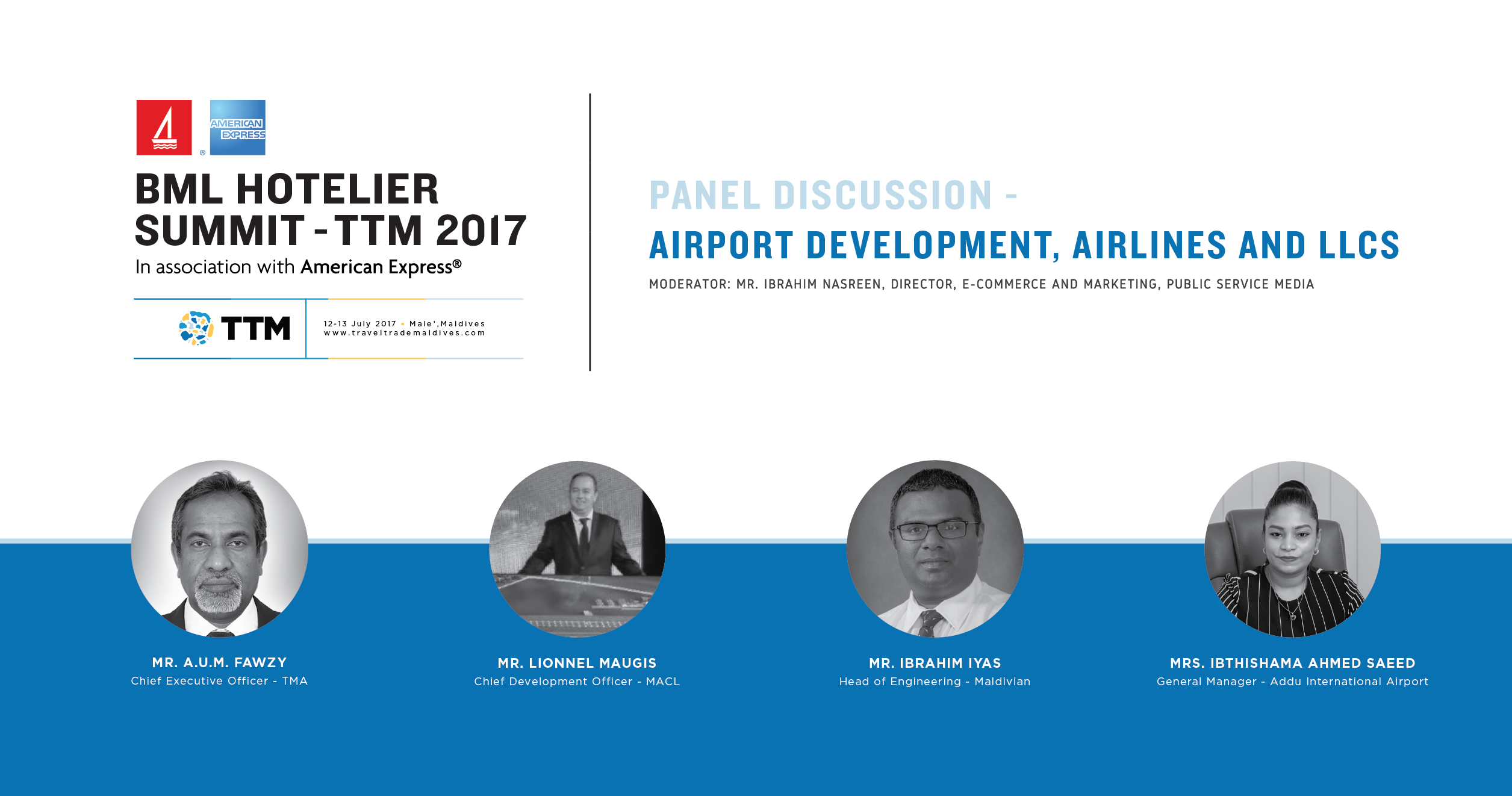 Panel one is based on airport development, airlines and LLCS. Panellists include Mr A.U.M Fawzy of TMA, Mr Lionnel Maugis CDO of MACL, Mr Ibrahim Iyas of Maldivian and Mrs Ibthisahama, of Addu International Airport.

Panel two is based on sustainable tourism development. Panellists include Mr Thoriq Minister of Environment and Energy, Mr Lim Meng Sales of Global Marine & Energy Lubricants, Ms Shoko Noda U.N Maldives, Dr Abdulla Mausoom of Sun Island Resort and Mr Ahmed Nazeed of Crown Company.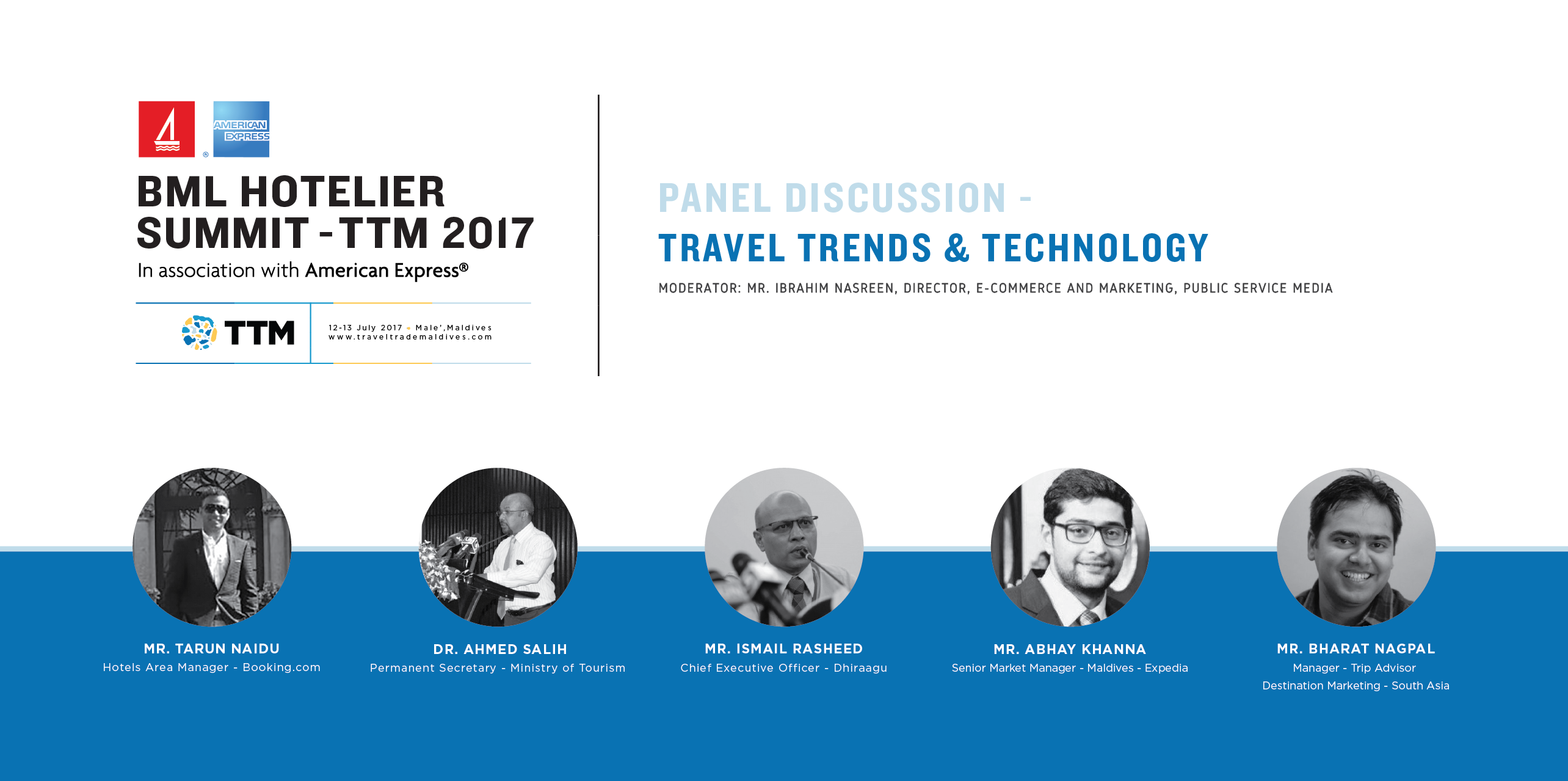 Panel three is based on travel Trends & Technology. Panellists include Mr Tarun Naidu from Booking.com, Dr Ahmed Salih of Ministry of Tourism, Mr Ismail Rasheed CEO of Dhiraagu, Mr Abhay Khanna of Expedia as well as Mr Bharat Nagpal of Trip Advisor.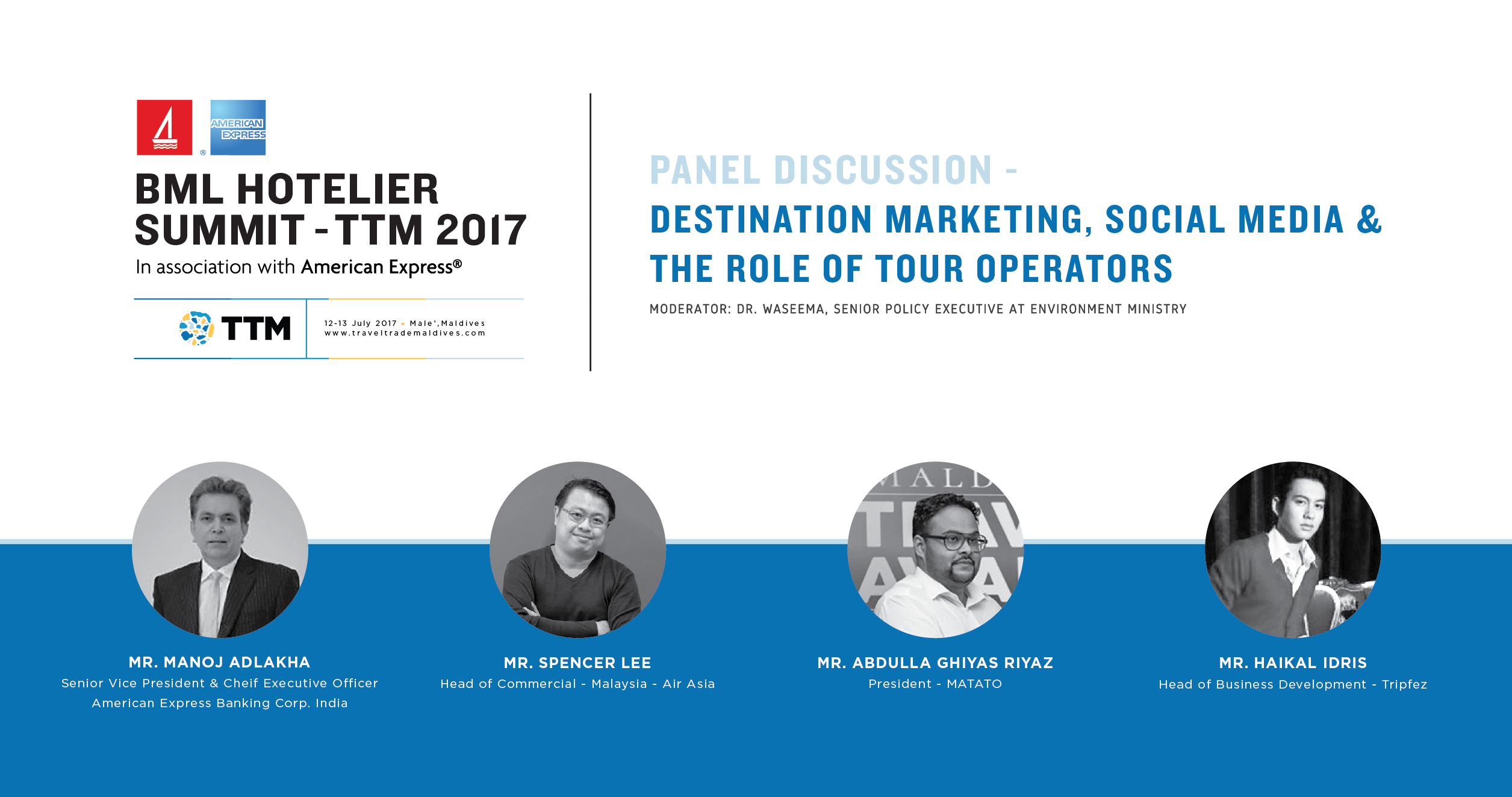 Panel four is based on destination marketing, social media & the role of tour operators. Panellists include Mr Manoj Adlakha from American Express, Mr Spencer Lee of Air Asia, Mr Abdulla Ghiyas of MATATO and Mr Haikal Idris of Tripfez.
Looking ahead to TTM and its components, Organisers Maldives Getaways Chief Operating Officer Dr Hussein Sunny Umar, said: "With just a few days to go until TTM, we are putting the final touches in place and we look forward to welcoming the entire tourism industry into one place and to discuss the future of Maldives."