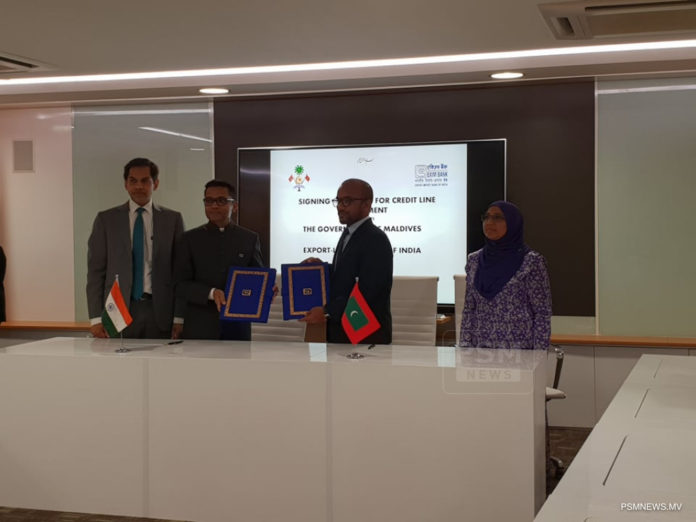 The government of Maldives and Exim Bank has signed a credit line agreement worth 800 million dollars. The agreement was signed by Finance Minister of Maldives Mr. Ibrahim Ameer signed and The Chief General Manager of Of Exim Bank, on Behalf of India.
Under the agreement, Maldives is to see developments according to the strong agendas that are to develop, said Finance Minister Honorable Ibrahim Ameer. Services include owater and sewage development for 30 islands. Currently, some of the details of work feasibility details have been shared with the Exim Bank and the Government of India. According to the agreement signed, physical work is to be started soon, mentioned the Finance Minister.
Ms. Aishath Mohamed Didi represented Maldives to India at the signing ceremony at the Finance Ministry. The senior management of Exim bank also took part in the ceremony.