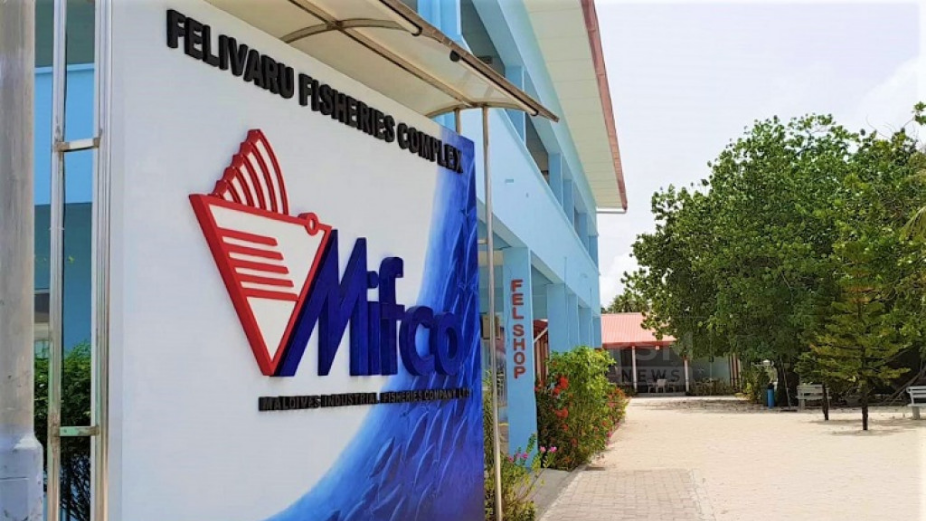 The project for 'Expansion of Capacities of MIFCO', included under EXIM Bank of India's USD 800 million Line of Credit, has entered the next phase of its implementation. The process for selection of a contractor to execute the project is expected to begin soon.
The Detailed Project Report (DPR) prepared by the Government of Maldives has been vetted by technical authorities in the Government of India, paving way for commencement of the contractor-selection process. The project is expected to take 2 years to complete.
The complete scope of the project according to the DPR includes:
i. Felivaru Fisheries Complex (FFC): Development of a new refrigeration complex capable of freezing 100 tons of tuna in an eight-hour shift, 80 tons capacity of tuna holding tanks using refrigerated seawater, 4000 tons cold storage and a new powerhouse.
Expansion of facilities at FFC will further include a new cannery and processing facility capable of processing 100 tons of tuna per day into a variety of products including canned tuna, frozen cooked loins and pouches along with a 40 tons/day fishmeal plant, 50 tons/day ice plant and ice store of 100 tons.
ii. Gemanafushi: In addition, the project scope includes a 50 tons/day ice plant on the island of Gemanafushi and a landing craft capable of transporting 8-10 shipping containers. This will support the fishers of southern Maldives.
This is a strategic investment in the Maldivian fisheries sector by the Government of President Ibu Solih and India is privileged to support this effort. The MIFCO Expansion project was among the first projects signaled by the Government of Maldives for inclusion under the Line of Credit.
The fishing industry occupies a special place in the Maldives and is a key driver of the economy along with tourism, an important contributor to foreign exchange, and, moreover, an invaluable component of people's lives especially in outer atolls and islands. The project is expected to address processing capacity and storage constraints faced by the fisheries sector in order to improve the livelihoods of Maldivian fishermen.
This project, when fully completed and operationalized, will make a significant positive impact in the fisheries sector by increasing revenues from fisheries exports for the Maldives. Given the technological advancements in the fisheries industry, this project could assist in further modernization of the fisheries sector.