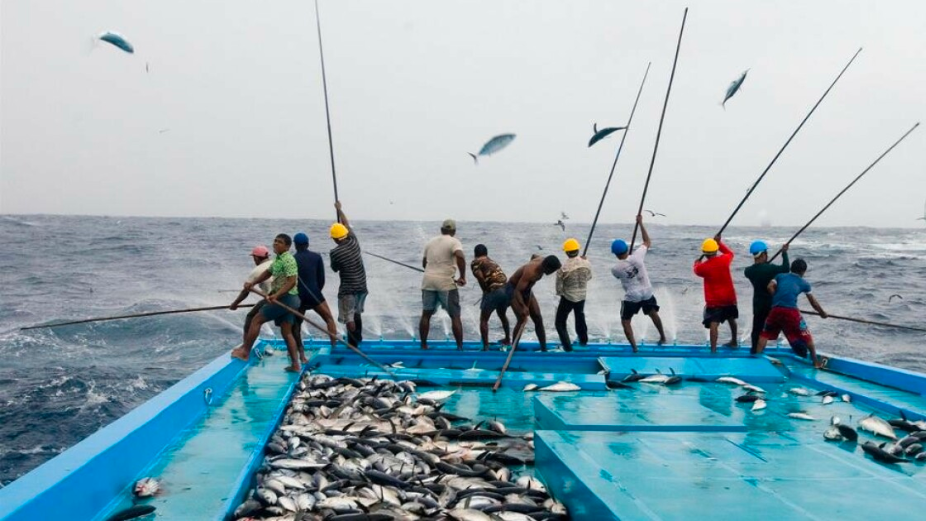 The Maldivian government has permitted foreign fishermen to work aboard local fishing boats.
In the Maldives, there has long been an issue with foreigners operating on fishing boats without authorization. Previously, local fishing vessels were allowed to hire a maximum of two expatriates for jobs like securing the vessel and providing food for the crew.
The most recent amendment to the "Regulation on the Planning and Management of Fisheries," which was made public on Wednesday, allows foreigners to work as fishermen on local fishing boats.
The amendment, however, limits the number of foreigners who can work on local fishing boats according to their sizes. In this regard, a maximum of six foreigners may work on fishing boats between 15 and 24 meters in length. Eight foreigners are the maximum number that can be employed on fishing boats longer than 24 meters.
Hiring foreign nationals as fishermen requires securing the required government quotas. In addition, the law on hiring foreign nationals in the Maldives must be followed while paying the salary and benefits of the foreign employees.
Locals in the Maldives have always worked in the fishing industry. Due to concerns that foreign workers might outnumber locals in the field, expatriates were previously not allowed to participate in the activity.