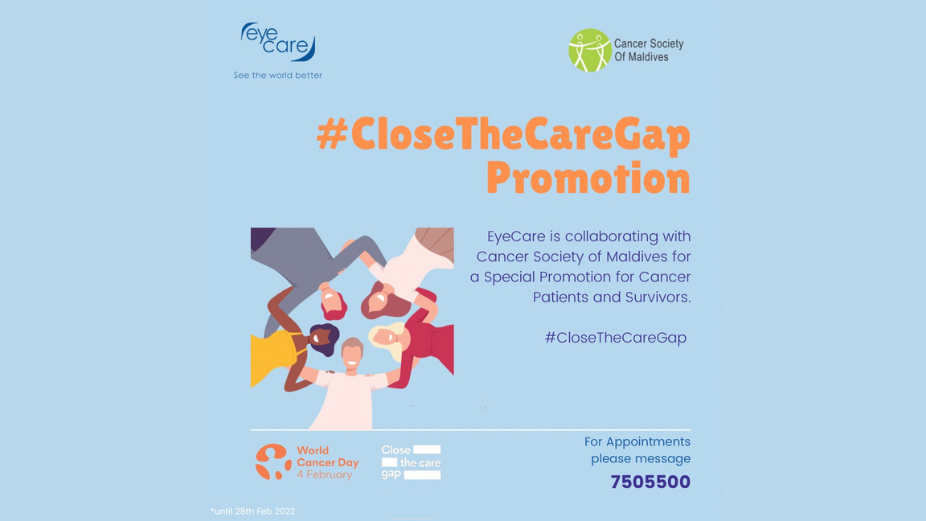 Leading eye care provider in the Maldives, EyeCare Opticals has announced its collaboration with the Cancer Society of Maldives to support and create awareness about cancer.
Cancer Society of Maldives is a national community-based organization that works towards reducing the incidence  and impact of cancer in the Maldives.  
This Collaboration is being held on the occasion of World Cancer Day, held every 4th February.  This year's World Cancer Day theme is "Close the Care Gap", which is all about raising awareness of this equity gap that affects almost everyone, in high as well as low and middle-income countries  and is costing lives.  
To honor all the cancer patients and survivors, EyeCare will be running a promotion until the end of this February. This promotion will offer free eye screening for all cancer patients and survivors,  and they will be able to enjoy a 15% discount on all purchases.  
To book an appointment, message Cancer Society of Maldives 7505500 or call EyeCare's hotline 3321026 for more information.