Luxury hotel chain owner, AccorHotels expands its Fairmont Hotels & Resorts portfolio with the opening of Sirru Fenfushi in Shaviyani Gaakoshibee. The high end resort was opened recently in April 2018.
Equipped with 120 luxurious villas, Sirru Fenfushi was previously set to open during December 2017. This will be the first ever resort opened in Shaviyani Atoll within the last ten years.
Owner of the Fairmont hotel chain, french multinational hotel group, AccorHotels stated that the company is very pleased and honored to have had the opportunity to open a resort in the Maldives under the AccorHotels brand. Guests who visit the resort are also very excited upon seeing the beauty of the country.
"We are very delighted. We came here to the Maldives in 2017 and it is the first time our Fairmont brand was introduced to the country. The guests also believe that they are staying at the main vacation destination in the region", Chief Operating Officer of AccorHotels, Patric Beset stated.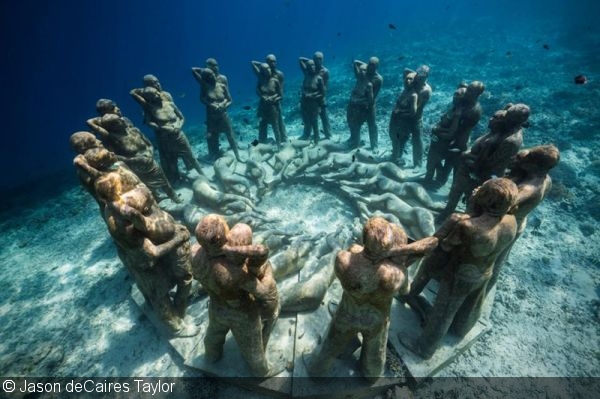 Patrick also stated that the lagoon will be equipped with the world's first underwater museum, sculpted by world famous British sculptor and creator, Jason DeCaires Taylor. His work is listed as one of the Top 25 Wonders of the World by National Geographic.
Previously developed by ADK Travels in 2007, the property was sold to Singapore's S.C.Capital in January 2017. Approximately USD 100million was spent on the property before it was sold off to S.C Capital. Sixty percent of the development works were completed by then.
Fairmont Hotels & Resorts have a number of world famous luxurious properties across the globe, including the Plaza Hotel in New York, The Sevoy in London and Fairmont Peace Hotel in Shanghai, China.
AccorHotels is currently preparing for the rebranding of Jumeirah Dhevanafushi resort under the company's Raffles brand.
On behalf of Corporate Maldives, a warm welcome to the team at Fairmont Sirru Fenfushi and we wish the best of luck to AccorHotels for the rebranding!