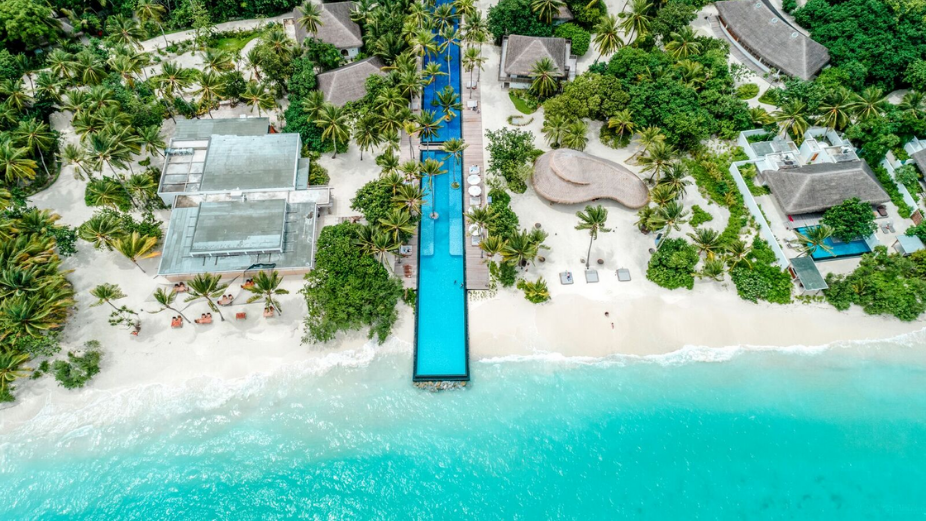 Fairmont Maldives Sirru Fen Fushi celebrates a milestone as it announced that it has been recognized as a 2021 Travelers' Choice award winner.
The Travelers Choice Award recognises businesses that consistently deliver fantastic experiences to travelers around the globe, having earned great traveler reviews on TripAdvisor over the last 12 months.
As challenging as the past year was, Fairmont Maldives stood out by continuously delighting travelers, ranking among the top 10% of listings on Tripadvisor.
Surrounded by the never-ending blues of the Indian Ocean, the Fairmont Maldives Sirru Fen Fushi is perched in the largest resort lagoon in the Maldives, a 600-hectare of glistering waters which is also home to thriving marine life, underwater diving sanctuary, the Coralarium, Maldives' first and only coral regeneration project in the form of an underwater art installation, 120 luxury villas, Haute's local and international cuisine, and renowned Willow Stream Spa.
Tucked within the Shaviyani Atoll, the Fairmont Maldives Sirru Fen Fushi is more than just your hideaway. It is a "secret water island" to explore and a resounding luxury to experience.