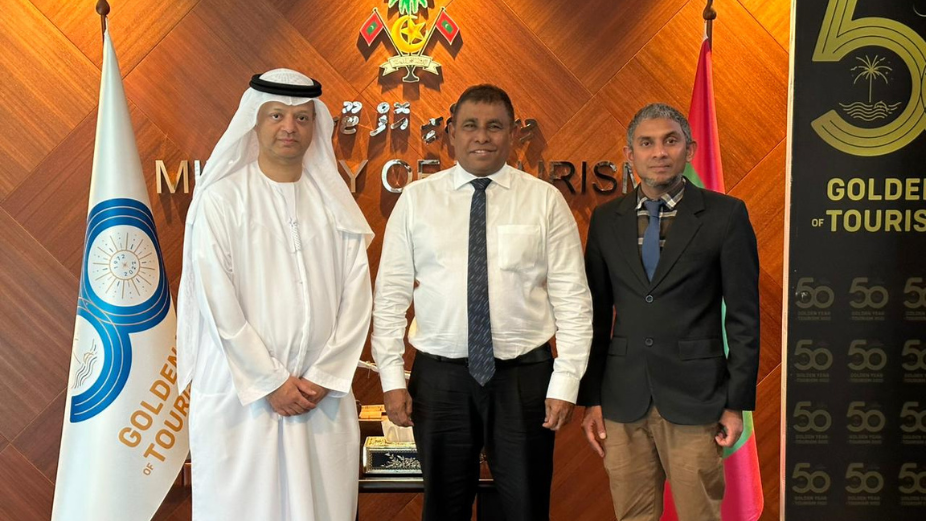 FAM Holding signed a financing agreement with the government of Maldives to secure Laamu Fonaogaidhoo for resort development in Maldives. FAM Chairman Dr Faisal Ali Mousa Al Naqbi signed the agreement with the government of Maldives and met with Minister of Tourism Dr Abdulla Mausoom in the Ministry of Tourism.
FAM Holding P.S.C Group announced the launching of "Al Mahra Maldives" Resort last month, its luxurious hotel residential project in the Maldives. The project, which will receive investments of about AED 800 million, is deemed one of the latest real estate development projects to be launched by the Group, and its first real estate expansion outside the UAE.
About FAM Holding Group:
FAM Holding is a national group which was established in 2005 by Dr Faisal Ali Mousa Al Naqbi. Now after more than a decade since its establishment, FAM Holding is deemed one of the most prominent national groups in the UAE markets.
The Group adopts the policy of investment distribution, as it invests in more than one country, to achieve continuity and equilibrium in both local and foreign markets.
FAM Holding invests in 5 main industries, as real estate development is the most significant among them, while the other four are: contracts, chemical industries, movie production, and IT.
Today, after 16 years of growth, FAM Holding goes in steady steps toward more success, and expand in its investments in a manner which matches its futuristic outlook.