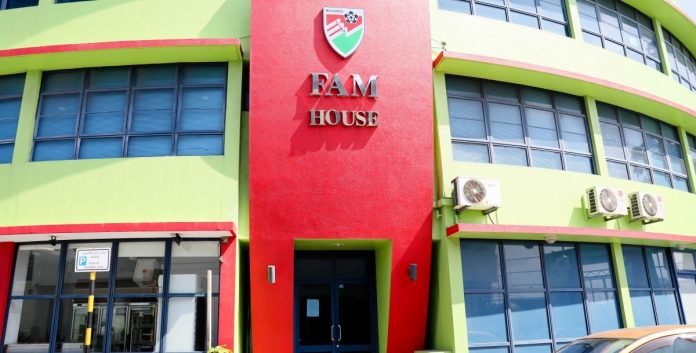 Congress Election of Football Association of Maldives (FAM) is set to take place in the month of June, FAM president Bassam Adil Jaleel announced.
Bassam said that the congress election will take place in line with necessary precautionary measures instructed by health experts and after taking necessary permits from the Health Protection Agency (HPA) to conduct such an event.
The impromptu Congress Election announced by the association President Bassam, was previously set to take place on 20th March. However, due to the declaration of state of public health emergency, the association decided to postpone the election.
For the President post of the association, only Bassam has applied, and for the Senior Vice President post Deputy General Secretary Ali Umar has been nominated. Maziya club CEO Hussain Shafeeu is set to be assigned as the Vice President.
Current members of the FAM Congress are Senior Vice President Ahmed Shakeeb, Former Sports Commissioner Ahmed Nasheed, Eagles' General Secretary Mufaaviz Haashim, Green Street President Muaawiath Haleel, Senior Member of FAM Aiminath Shaanee, and Mohamed Shifau.
New Radiant and Victory club have been suspended from all football-related activities; hence they will not be participating in the election as well.