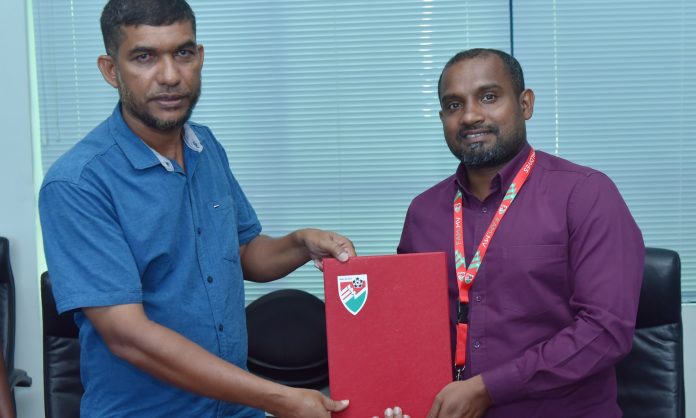 FAM introduces a new program called " Towards Future" for the purpose of building new football teams. FAM signs with ADh. Mahibadhoo and B. Eydhafushi to start the program in respective islands.
From Mahibadhoo, FAM has signed with the sports club of the island to conduct the program. And club Eydhafushi signed on behalf of Eydhafushi. From FAM, General Secretary Hussain Javaaz has signed the agreement.
Mahibadhoo and Eydhafushi have produced many good players who have been part of the National team and first division.
Apart from Mahibadhoo and Eydhafushi, this program will also be held in 8 different atolls and FAM is planning to conduct this program very grandly in each atoll.