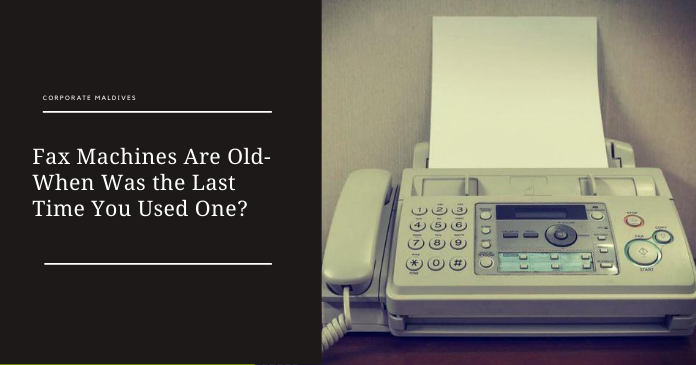 At the Ministry of Tourism, installing a fax machine is a requirement to register your business. However, the fax machine is a symbol of obsolete technology long superseded by computer networks. So why should the Ministry keep this as a requirement, even in the modern years?
Regardless of being outdated, Faxing remains alive and well, especially in Japan and Germany – and in major sectors of the U.S. economy, such as health care and financial services. Countless emails flash back and forth, but millions of faxes travel the world daily too. So we asked some of the experts in the tourism industry- When was the last time they used a fax machine?

"Faxing is an outdated technology. I don't even remember the last time I sent a fax. It was used in the past but now, resorts use online bookings. So fax machines have become unnecessary. We never use it here," said the General Manager of a luxury resort in the Maldives.
According to an expert in the Travel Agency sector, faxes are not used at all. "We use emails. I believe there's no need for fax machines to be a requirement to register businesses in this generation."
As we move further into the digital era, it has become painfully obvious that outdated fax machine hardware is just not up to the task. The technology has many faults and flaws that stop it from supporting modern work environments. From issues with data protection compliance and dangerous security flaws to simple cost-efficiency concerns and a lack of versatility when it comes to enabling better workflow, there are plenty of reasons the fax machine is becoming obsolete.