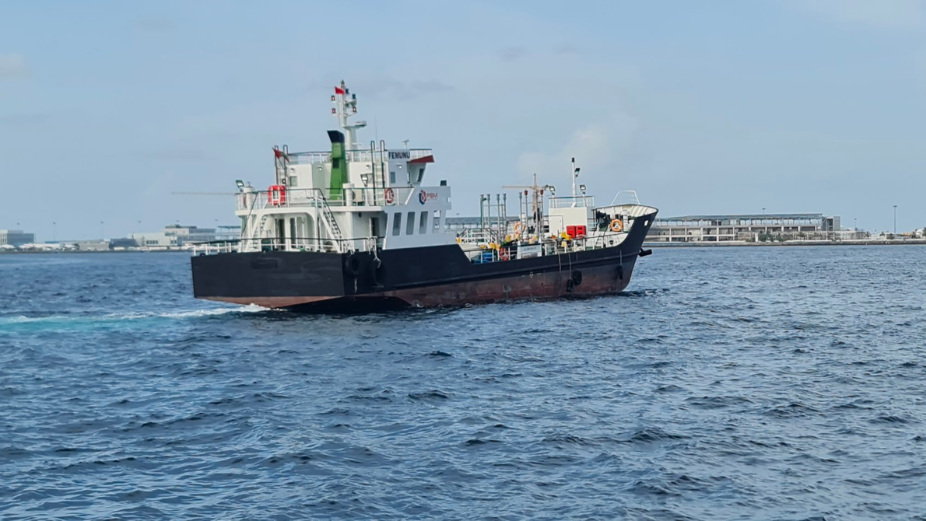 Fuel Supplies Maldives (FSM) has announced the additional of a new barge to its fuel carrier fleet. With a carrying capacity of 360,000 litres, the Femunu barge will be the largest barge in its growing fleet, according to FSM.
In May 2022, FSM also added two new barges to its fleet — MV Hunike and MV Bureki — with a carrying capacity of 260,000 litres each.
According to the Managing Director of FSM, Mohamed Qasam, the new barges will significantly increase the capacity of the company's fuel supply operations in the country.
Established in December 2000, Fuel Supplies Maldives (FSM), a subsidiary of State Trading Organisation (STO), was formed with the main objective of streamlining fuel distribution in the country and to offer easy and convenient access to fuel throughout the country.
Since its inception, FSM has built a strong distribution infrastructure to cater to the needs of the country and has been able to establish a network for distribution of fuel.