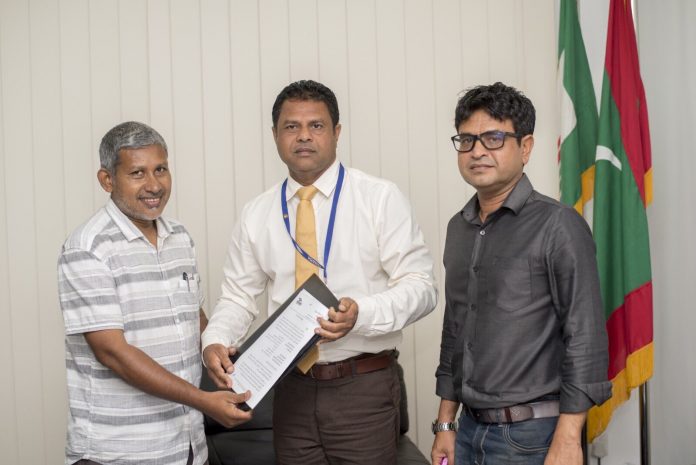 Fenaka Corporation and 2L Construction has signed an agreement to construct a new powerhouse in Uligamu.
The Managing Director of Fenaka Corporation, Ahmed Saeed signed the agreement during the special ceremony held on Thursday while Ali Ibrahim, the Managing Director of 2L construction signed on the company's behalf.
Ahmed Saleem, Hoarafushi constituency MP who also represents Uligamu, attended the ceremony as well.
The agreement states that 2L Construction has been contracted to start on November 13th, and is expected to complete within 170 days. The estimated date of completion is May 1st, 2020 and the project is worth MVR 5,599,454.10
The project is set in place under the country's administration to rectify the waste and water management issues in islands. Similarly, a waste and management project was recently launched n Uligamu.