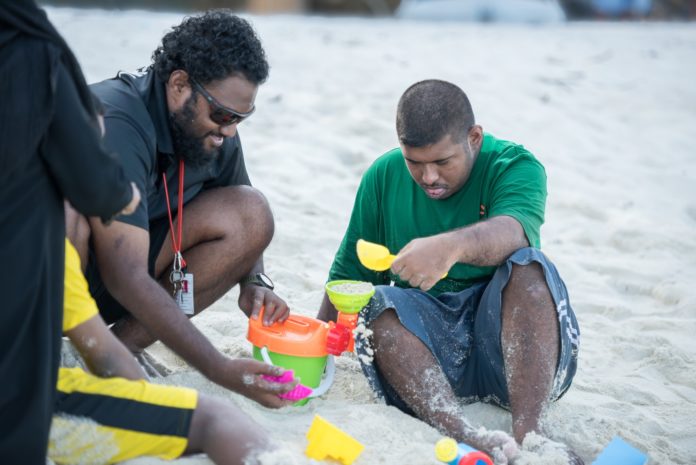 Bank of Maldives (BML), together with Swimming Association of
Maldives has launched a program to teach disabled people how to swim on 13th April 2019. The necessary form to take part in the program will be available from the association.
This program is an initiative by the bank in order to increase the inclusion of disabled individuals in the society. In addition, the program is also meant to provide opportunities for the disabled to learn essential life skills.
"As we are surrounded by the ocean, it is important for disabled people to know how to swim properly as well," said an official of BML. "In our view 'Fethun Thari' will be a very useful program for them. It is our greatest pleasure to be able to carry out such a program with the help of the experienced coaches of the swimming association. We hope that many learn how to swim by the means of this program and that their interest in swimming increases due to the program."
In order to build a healthy society, provide equal opportunities for the disabled and to empower them BML is working with various organizations working for disabled people. For instance, they are providing them with financial support and providing people with special needs with all kinds of equipment they may need.