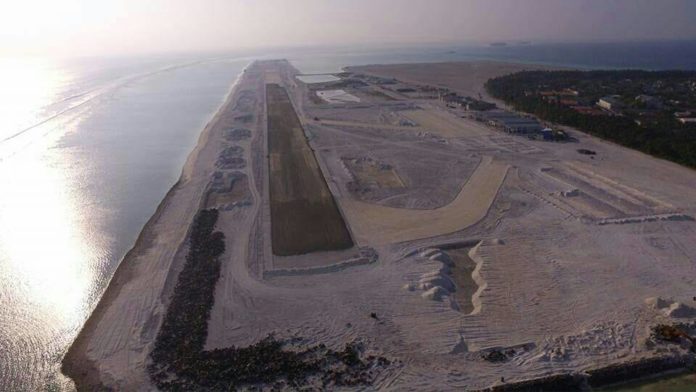 Final Preparations are reportedly underway to open Dhaalu Airport at Kudahuvadhoo island, with test flights expected to land at the end of this month.
According to Mr. Mohamed Khaleel, CEO of the developers, Reollo Investments, the final touches are being put on the airport apron at the moment, and other work has been completed. He also noted that recruitment and training of staff have also been concluded and that 99% of the approximately 90 staff of the airport are Maldivian Nationals.
The dhaalu airport project had an investment of approximately USD 20 million, and according to the developers, 64 hectares of land had to be reclaimed from the lagoon near Kudahuvadhoo island to develop the airport.