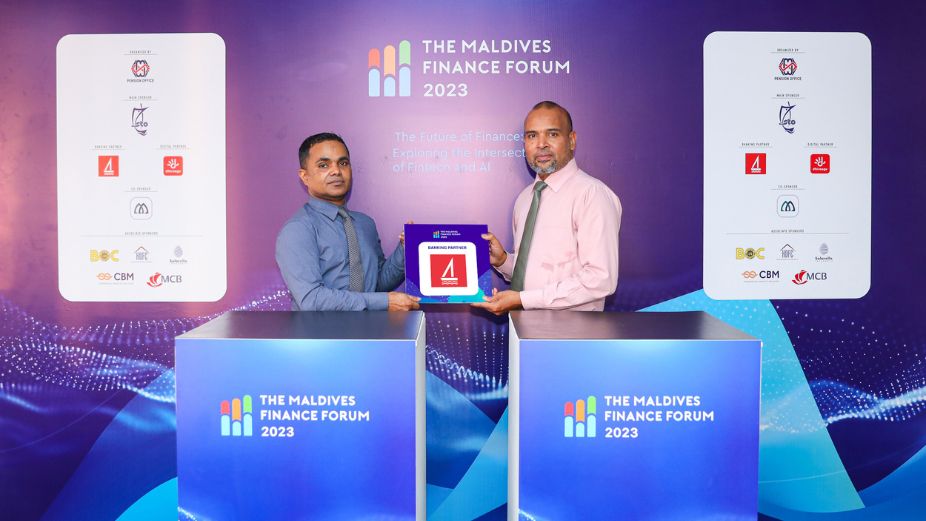 The Pension Office has unveiled the esteemed sponsors and notable keynote speakers for the upcoming Finance Forum, slated for this year. Established in 2012, the annual Finance Forum is a prominent platform for industry professionals to converge and discuss pertinent financial matters.
State Trading Organization (STO) has been announced as the Main Sponsor, emphasizing their significant support for the event. Additionally, the Bank of Maldives (BML) has been designated as the Banking Partner, highlighting its prominent role in the financial sector. These influential sponsors demonstrate their commitment to fostering meaningful discussions and advancements within the finance industry at the upcoming forum.
Moreover, Dhiraagu signed as the Digital Partner, and Maldives Islamic Bank (MIB) as the Co-Sponsor. Additionally, the forum benefits from the support of esteemed Associate Sponsors such as the Housing Development Finance Corporation (HDFC), Bank of Ceylon, Solarelle Insurance, Commercial Bank of Maldives (CBM), and Mauritius Commercial Bank.
Scheduled to take place on 29th May 2023, at Kurumba Maldives, this year's Finance Forum is titled "The Future of Finance: Exploring the Intersection of Financial Technologies and Artificial Intelligence." The event promises to attract high-profile attendees, including Minister of Environment, Climate Change and Technology Aminath Shauna, State Minister of the Ministry Mohammed Sharif, CEOs of various Maldivian banks, and two foreign experts. Additionally, respected figures from the Maldivian technology sector will also deliver insightful speeches.
The Finance Forum stands as a noteworthy event where industry leaders come together to delve into critical discussions on the evolving landscape of finance, technological advancements, and the integration of artificial intelligence.