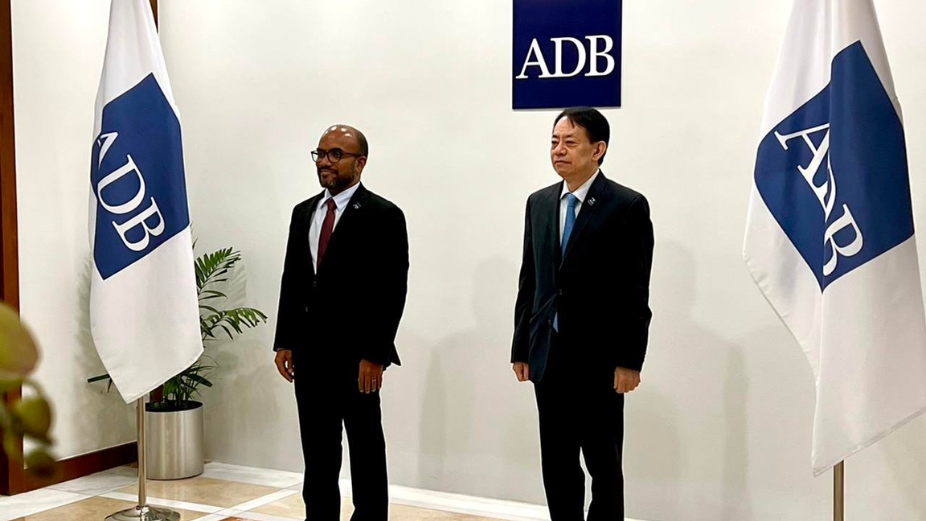 Minister of Finance Ibrahim Ameer has met with the President of the Asian Development Bank (ADB), Masatsugu Asakawa.
During the meeting, President Masa commended the Maldives' strong recovery from the COVID-19 pandemic and resilience of the tourism sector, and highlighted the support to cushion the impact of the ongoing war.
Minister Ameer highlighted the macroeconomic outlook and structural reforms being implemented and thanked President Masa for the unwavering support provided by the Asian Development Bank for the development of the country.
The Asian Development Bank is a regional development bank established on 19 December 1966, focused on promoting social and economic development in Asia.