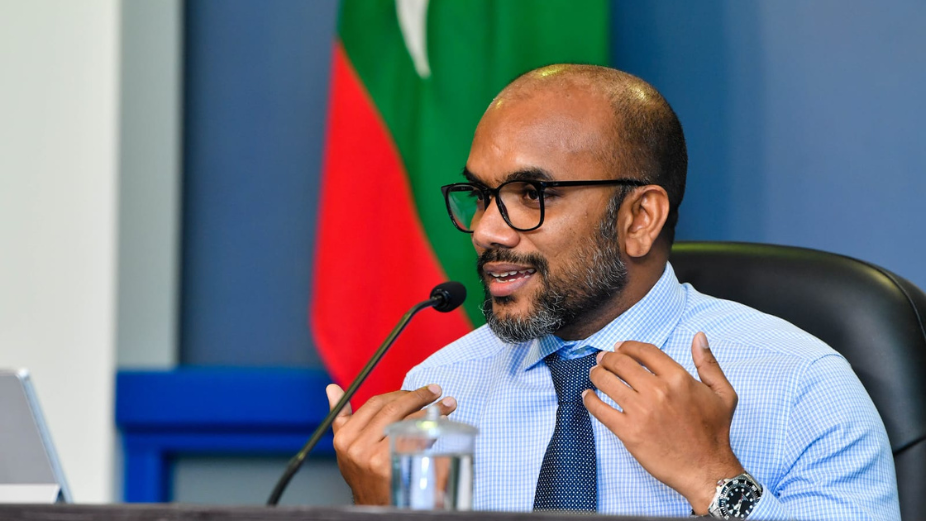 During a recent campaign event, Finance Minister Ibrahim Ameer expressed optimism about the Maldives' Gross Domestic Product (GDP) achieving USD 6.9 billion by the end of the current administration's tenure.
The government began its term with a GDP of USD5.3 billion. Ameer mentioned that without the economic setbacks of the COVID-19 pandemic, this figure might have approached USD 9 billion. Notwithstanding these challenges, the GDP dipped to USD 3.7 billion. However, adept governance enabled the strengthening of the usable reserves to a commendable USD177 million.
Revival in tourism post-pandemic and strategic financial support for citizens and businesses are seen by Minister Ameer as significant contributors to economic recovery. As a testament to these efforts, the government allocated USD 27 million to support 22,946 individuals and earmarked USD 24 million as front-line allowances for 18,365 workers. Additionally, small and large businesses were injected with funds amounting to USD 24 million and USD 9.5 million respectively.
Looking ahead, Ameer anticipates the country's GDP to achieve a record high by the end of the year. With plans to bolster the GDP to USD 11 billion by 2028, he underscored the importance of air transport expansion and infrastructural enhancements across the islands in realizing this ambition.