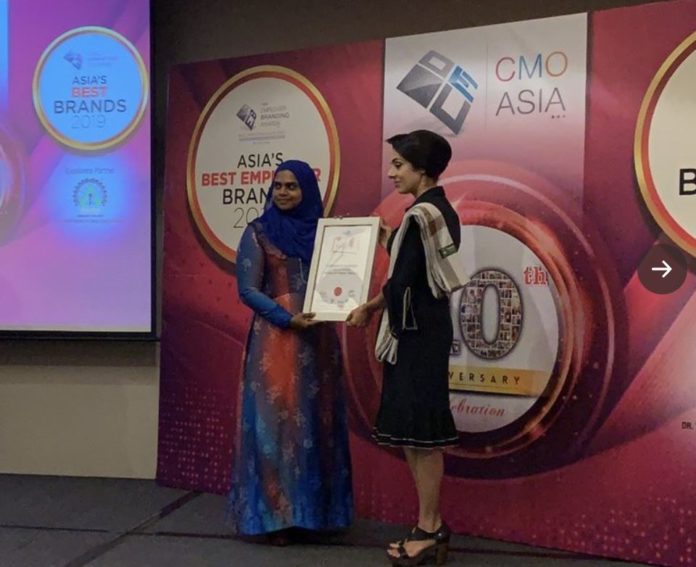 Financial Controller, Ms. Fathimath Razeena has received a prestigious international award at the "Women Leadership Awards by World Women Leadership Congress", held at Singapore last night.
Finance Ministry has stated that Ms. Razeena received the "World Women Leadership Congress" award at the event.
Other leading women figures in the industry were also awarded during this ceremony.
World Women Leadership Congress is the leading awarding body which honors the strategic and influential role of various women leaders in the development of the modern economy, technology and administrative methodologies that promotes the advancement of the government and business organization according to the standards of global competitiveness.