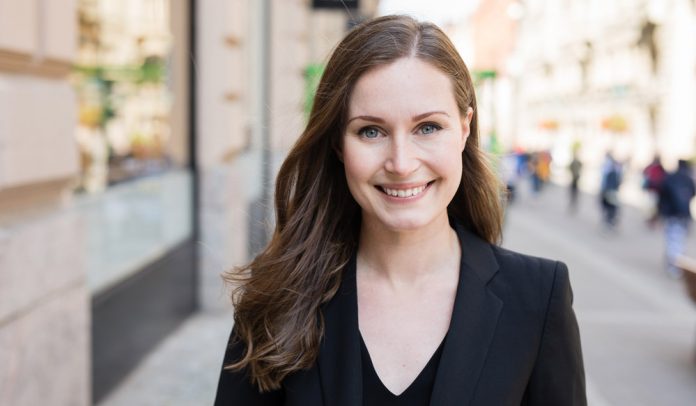 Finland has formed a coalition government composed of five parties all led by women for the first time after the female Transport Minister won a vote to be the next leader.
Sanna Marin has been chosen by her Social Democratic party to replace the outgoing Prime Minister Antti Rinne, a former trade unionist who resigned last week after just six months in office when he lost the confidence of the Centre party, a coalition partner, over his handling of a postal strike.
Marin, who will become the Nordic country's youngest ever head of government will lead a centre-left coalition of five parties who all have female leaders – four under the age of 35.
The four other female party leaders in the coalition are Li Anderson, 32, who heads the Left Alliance; Maria Ohisalo, 34, of the Green League; Katri Kulmuni, 32, from the Centre party, who was named finance minister on Monday; and Anna-Maja Henriksson, 55, of the Swedish People's party.
Finland's former prime minister Alexander Stubb lauded the coalition, saying it "shows that Finland is a modern and progressive country".
The Social Democrats narrowly won April's parliamentary elections ahead of the Finns on a platform promising to end years of austerity imposed by the outgoing centre-right government, which cut public spending by €4bn and reduced Finland's debt for the first time in a decade, but made it deeply unpopular.