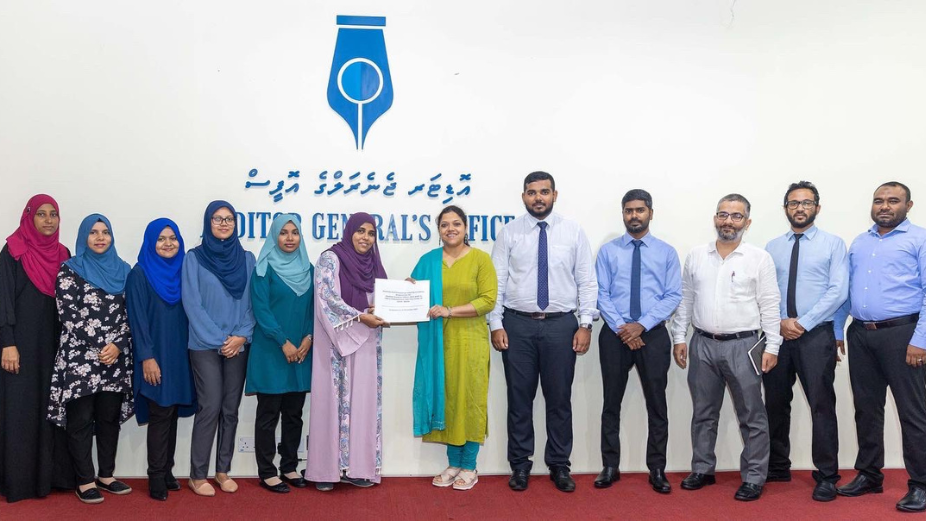 A sending-off ceremony was organised at Maldives' Auditor General Office (AGO) for the first batch of 10 AGO staff for customised "Training and knowledge sharing exchange programme" from 31 October to 12 November 2022 at Comptroller and Auditor General of India (CAG's) international training center at iCISA, Noida. iCISA is a premier training institute of the CAG of India and conducts international training programmes including under India's flagship ITEC programme.
The training programme is organised under the MoU signed between CAG India and AGO Maldives in October 2021 and a visit of a 10-member delegation led by Auditor General (AG) of Maldives to India in Feb 2022 to discuss and chalk-out the roadmap for capacity building in emerging audit areas.
This 2-week training programme would included topics like Performance Audit, Compliance Audit, Financial Audit and Audit of State owned Enterprises, Audit implementation, Data Analytics & Computer Aided Audit Technique, Application of Statistical concepts in Data Analytics, Audit of Fraud and Corruption, etc.
During COVID19 pandemic when the physical trainings were not possible, 2 customised e-ITEC trainings were organized and attended by around 70 Maldivian auditors i.e. 1st Customized e-ITEC programme for AGO Maldives in Financial audit attended by 20 Auditors/Assistant Auditors in August 2021 and 2nd Customized e-ITEC programme for AGO Maldives in Information Systems & Audit attended by 50 Auditors/Assistant Auditors in November 2021. In 2022, various full funded training programme in field of audit are being offered under ITEC.