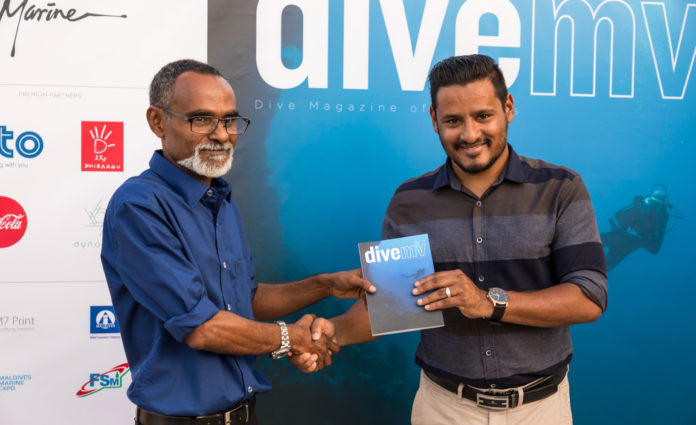 The inaugural issue of Divemv magazine has launched yesterday at a special ceremony at Champa Central Hotel.
Divemv is the premier online & print magazine exclusively promoting Maldives as a dive destination, and the first edition was launched by Mr. 'Sendi', legendary Maldivian diving pioneer. The magazine is published in English with a total of 3000 copies printed and freely distributed to all interested parties across the globe, including suppliers, travel agents, and other businesses.
Divemv magazine includes a listing of dive schools in the Maldives along with informative diving related articles and is set to be promoted at several international diving fairs, including boot Düsseldorf 2017 and Dive Expo 2017.