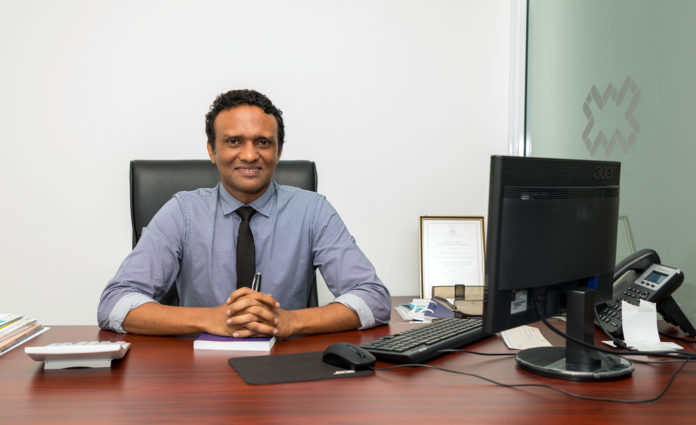 First edition of Insurance Insights Seminar Series organised by Dhivehi Insurance has commenced on 30th October at Champa Central Hotel. Some of the leading finance and business personalities in Maldives were in attendance at this seminar which was on The Essentials of Corporate Insurance
The chief guest of the event was Ms Aishath Zahira, Deputy Governor of Maldives Monetary Authority.  The seminar was opened with a welcoming statement by Mr Abdul Wahid Thowfeeq, Managing Director of Dhivehi Insurance Company Pvt. Ltd.
Next Ms Fathimath Shafeega, Chairperson of Dhivehi Insurance Company Pvt. Ltd. addressed the attendees, followed by the launching of the seminar by Chief Guest Ms Zahira.
Introduction to the Seminar was given by Rinan Fareed, Client Service Manager of Dhivehi Insurance Company Pvt. Ltd. followed by keynote presentation carried out by Mr Wahid
The panel discussion was lead by Mr Abdul Wahid Thowfeeq, Mr Musthafa Fareed, Managing Director of Insular Insurance Brokers Pvt. Ltd. and Mr Hussain Zameel, General Manager of Maritech Management Pvt. Ltd.
Insurance Insights Seminar Series aims to enlighten the importance of insurance and discuss the various types and possibilities of insurance paths in the Maldives.
Dhivehi Insurance Company Pvt Ltd was started in August 2017 and is a 100% Maldivian owned company with majority ownership by Ensis Fisheries Pvt. Ltd. The company's philosophy is being a customer oriented company by positioning customers at the very heart of all its operations. A variety of personal, product, building and money insurance services are provided by the company.