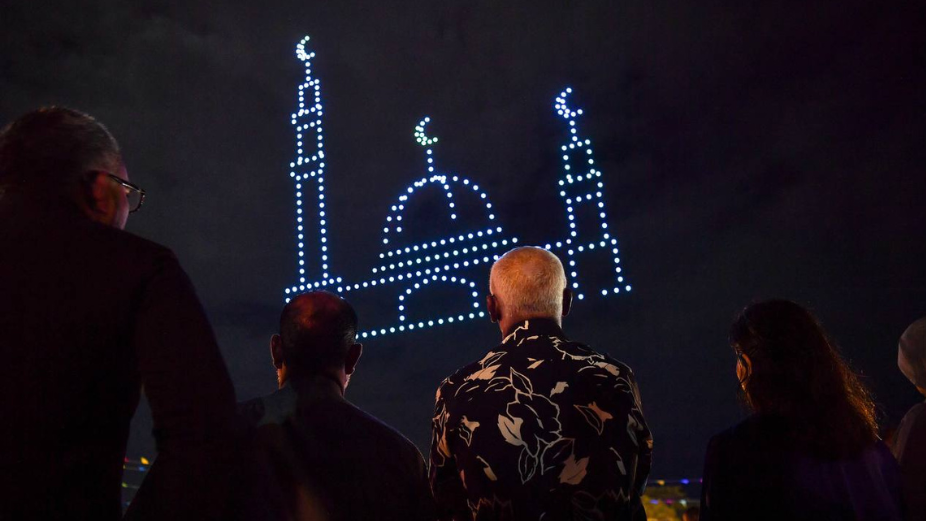 The first-ever drone show held in the greater Male' area by Dhiraagu together with the Ministry of Home Affairs, took place last night.
Featuring 300 drones, this stunning light show took place at the opening ceremony of the Minivan Ufaa Carnival by Urbanco and the Ministry of Home Affairs to celebrate the 58th Independence Day of Maldives. The drone show was observed and applauded by the President Ibrahim Mohamed Solih, First Lady Fazna Ahmed, Cabinet Members, and senior government officials as well as hundreds of festivalgoers.
"We are proud to bring the Maldives' first-ever public drone show, which was soundly enjoyed by the public. Drones are one of the most up-and-coming technologies in the world. As the leading digital service provider, we are constantly striving to bring the latest technologies such as this to the Maldives and create an exciting and memorable experience for the people living in the Maldives," stated Jaishan Hameed, Assistant Manager Public Relations at Dhiraagu.
Dhiraagu remains committed to supporting exciting events such as this which strengthen the community through recreation and activities.