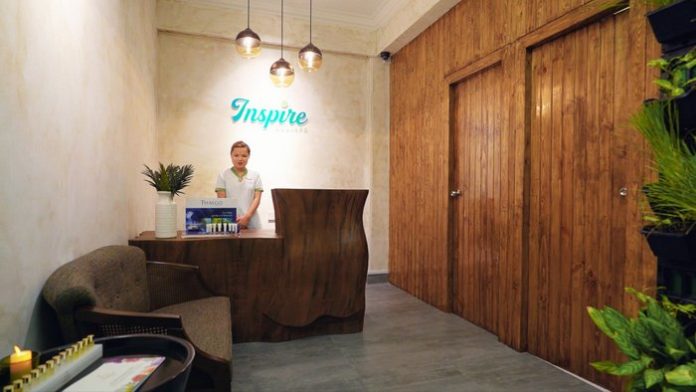 Local trading company, SIMDI Group has opened a medical spa by the name "Inspire". Inspire MediSpa was officially opened in a grand ceremony held at Henveiru Haifa Building, where the Spa is located.
Inspire MediSpa and its website was launched by the CEO of Inspire, Dr Mariyam Shakeela, who also serves as the CEO of parent company SIMDI. Speaking at the launch ceremony, the Corporate Development and Public Relations Manager at SIMDI Group, Ahmed Irash said that the target of opening their Medi-Spaw was to bring the best of western medical technology home to the Maldives.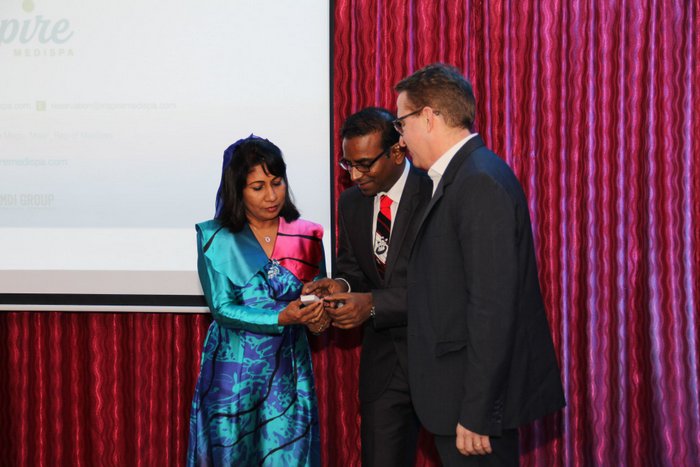 Their Australian medical team have devised a menu of state of the art aesthetic dermatological treatments that combines the latest in anti-aging and wellness with traditional spa treatments, ambiance and pampering. Some of the services provided in the MediSpa include  reversing the visible signs of aging, to help in weight loss or restore receding hairlines and hair loss, several types of massages, facial treatments as well as treatments for acne-prone skin.
Using evidence based programs proven in Australia, Inspire looks at your whole health. Inspire MediSpa's programs do not stop at the clinic door, with tailored at home treatments using the best products from around the world, available exclusively in our clinic.
Appointments can be made through the official Inspire website, where details of all services provided are listed.