Globally renowned pizza chain, Pizza Hut, opened it's first ever outlet in the Maldives on 28th March. Pizza Hut Maldives is a joint venture between Island Foods Maldives and Gemma Pizza Craft, which operates Pizza Hut Srilanka.
Pizza Hut Maldives is located in Male' Square, and will seat 70 people. Minister of Economic Development, Mohamed Saeed did the honors of opening the food chain in Maldives. The outlet is open to public starting from 11am on 29th March and the first fifty customers will get a Pizza Hut tshirt.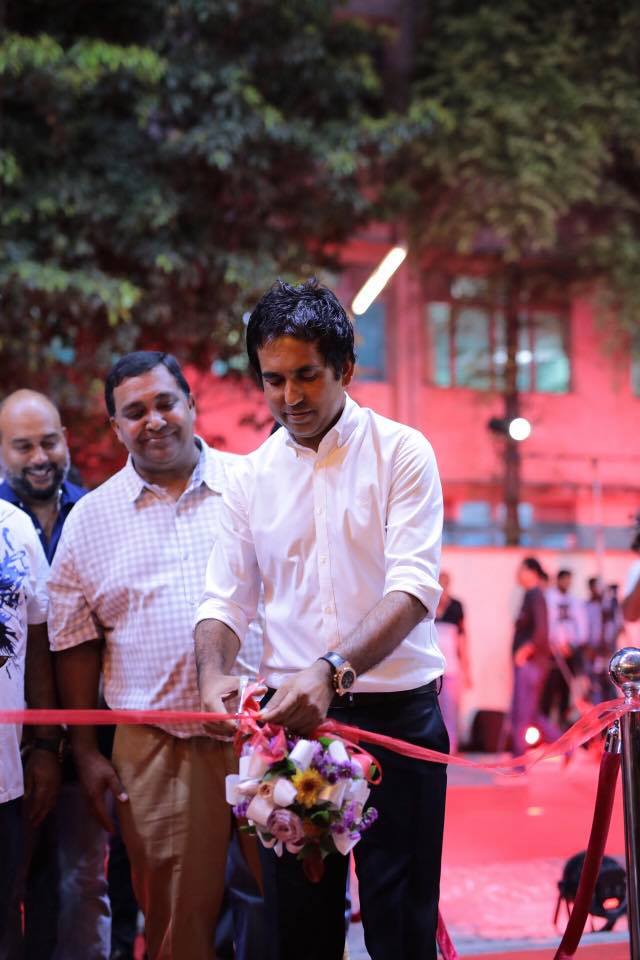 The joint venture, Gemma Island Foods will soon be opening a 'KFC' in Male', which will be located in Male' Square as well. In addition to KFC and Pizza Hut, the food company operates more than 300 outlets in India and Srilanka.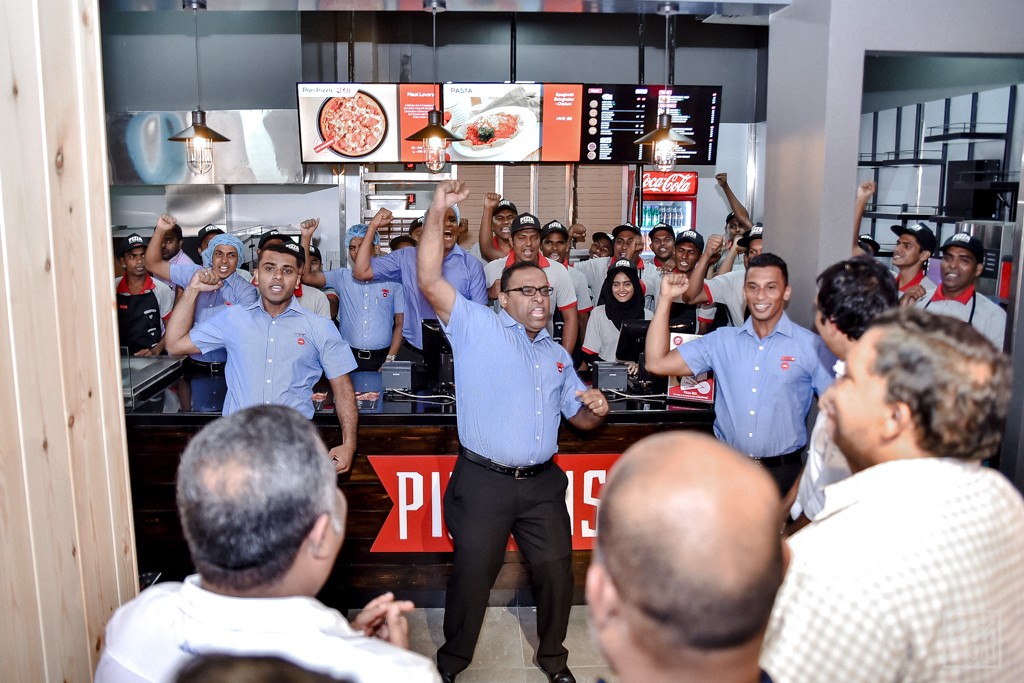 There are a number of franchise outlets currently operating in the Maldives, including Burger King and The Coffee Club. Australia's famous 'Gloria Jeans' will soon be opening in the Pavilion which is located in Rasfannu.
In addition to the outlets operated at Velana International Airport, famous brands such as Barista, MarryBrown, Secret Recipe and Movenpick operates an outlet in Male'.