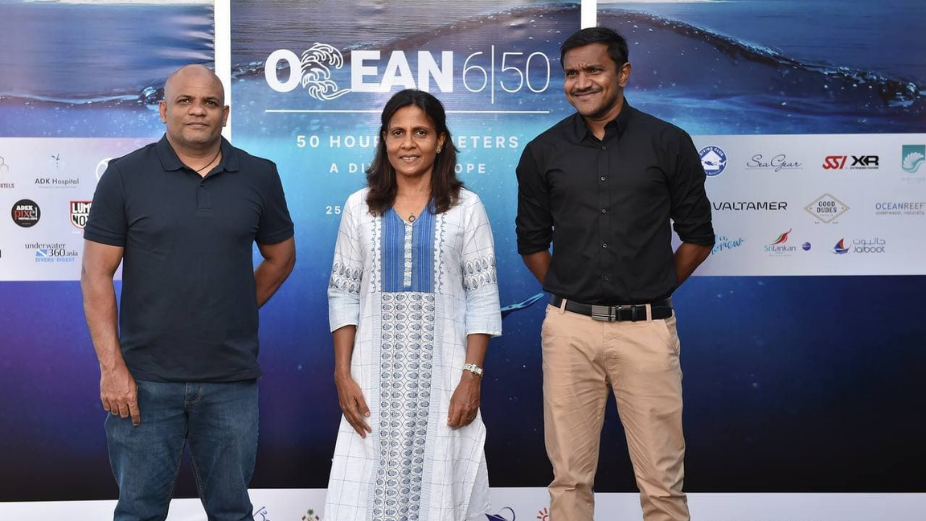 First Lady Fazna Ahmed on Thursday afternoon inaugurated "Ocean 6|50″—an extreme diving event organised to mark the 50th anniversary of the Maldives' tourism and diving industries.
The First Lady, speaking at the event held at Salt Café to launch the event, pushed for such events to be made inclusive, stressing the significance of allowing women, children, and people with disabilities to actively participate in such events.
On commemorating the golden jubilee of the country's tourism sector, the First Lady emphasised the importance of creating awareness amongst the younger generations on such topics. She went on to note the significance of instilling in children the values of hard work, dedication, and perseverance, teaching them about the tourism industry's road to success.
Ocean 6|50 brings together the local and international diving community, marine researchers, and environmental activists to raise awareness and advocate for meaningful and sustainable solutions to the issues of plastic pollution, climate change, endangered species, and the marine ecosystem. The main event would see a 50-hour dive and pledge signing, held from February 25-27, 2022, in the South Malé Atoll.