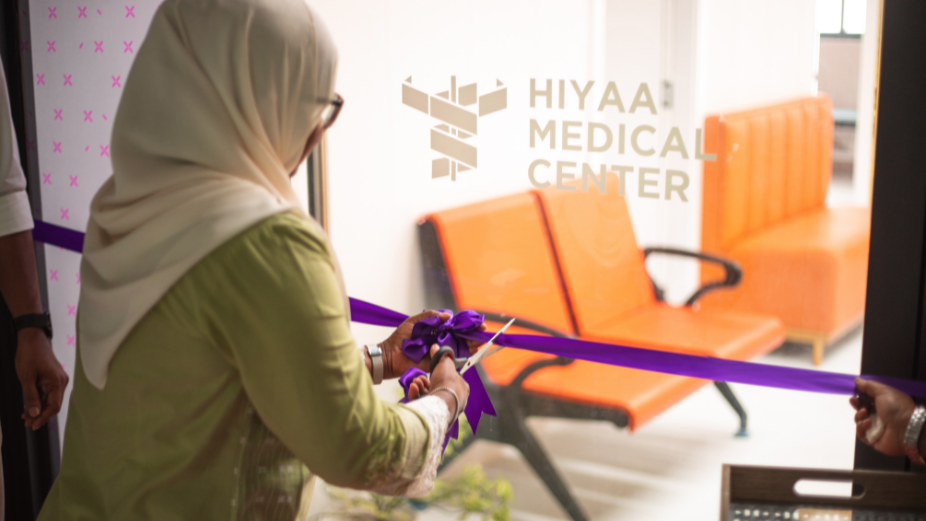 The first medical clinic in Hulhumale' Phase II has been opened yesterday.
The Hiyaa Medical Center, which opened on the ground floor of the 12th Tower of Hiyaa Flats, will be operated by Life Support Medical Services Company. The clinic will be open from 8:00 am to 10:00 pm.
Managing Director of Life Support Ahmed Maumoon revealed that 95 percent of Hiyaa Medical Center services will be provided at the prices set by Aasandha, once Aasandha has given the permit. He addd that the difficulties faced by the residents of Hiyaa Flat in obtaining medical treatment will be resolved with the clinic.
The Hiyaa Medical Center is focused on primary health care. In addition to general doctors, specialists in women's diseases, children's diseases, mental illnesses, internal and other diseases will also be present. Free medical check-ups and home care services will also be available from the facility.
The clinic, which is roughly the size of four Hiyaa flats, will have five consultation rooms. In addition, X-rays, scans, dental and minor procedures and observations will be carried out.