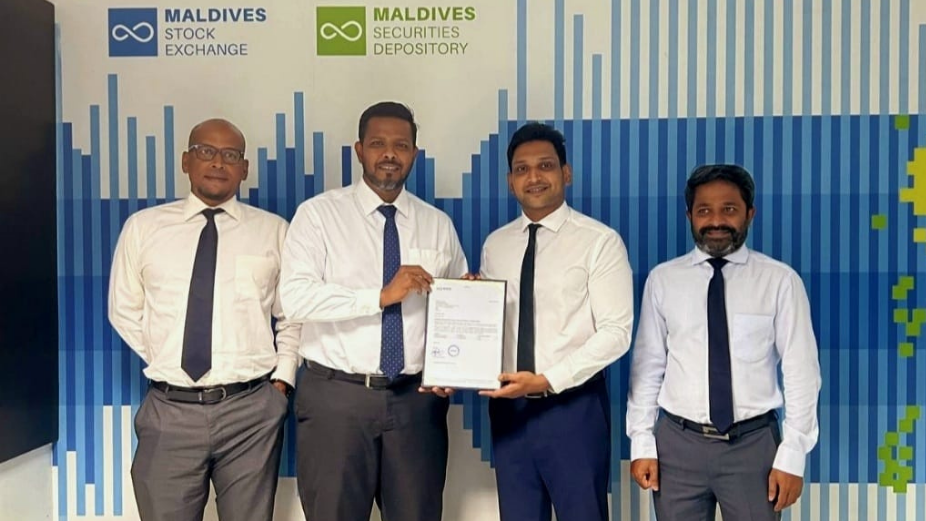 The Maldives Stock Exchange (MSE) has issued the trading membership License to First National Finance Corporation Pvt Ltd (FNFC) on 5th December 2021.
First National is a licensed investment advisor and securities dealer from the Capital Market Development Authority (CMDA)
The company operates in the capital market space, providing lead managers services in issuing securities, arranging finance and managing funds. First National also offers investment management and wealth planning services with careful consideration of investment objectives, financial situation and any other needs of the client.
According to Hassan Ziyath, the company is currently in the process of launching its first fund product early January. Speaking to CM, Hassan Ziyath, CEO, thanked the management of Maldives Stock Exchange for the speedy admission of First National as a trading member of the exchange. Talking about the future developments, Hassan Ziyath told CM that the company is currently developing its online platform for order management to enhance customer experience and fast track the back-office operations.
"We certainly see lots of potential in the securities market of Maldives, we are investing in technology to make it easy for investors to participate and become active in the securities market. We are confident that our efforts will contribute to further development of the capital market, improve access to finance and more investor participation in the capital markets", told Hassan Ziyath.