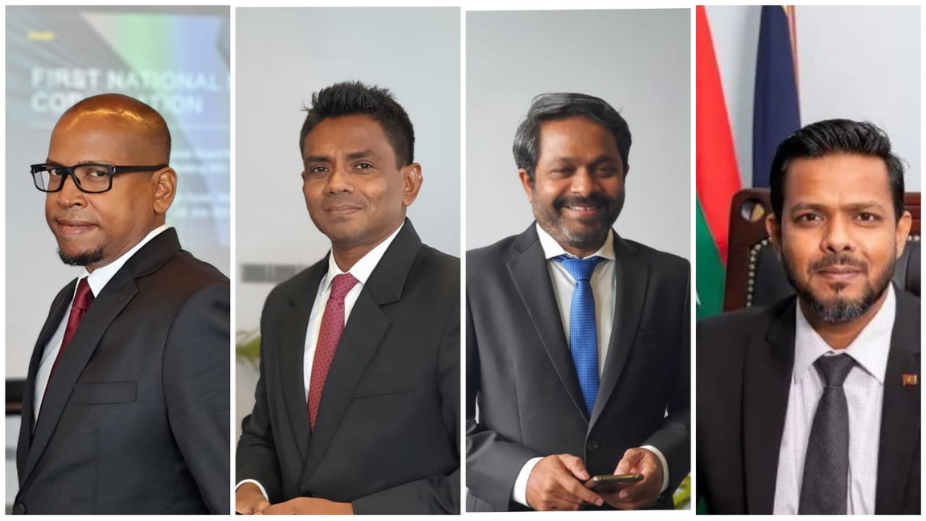 A new company by the name of First National Finance Corporation has been established in the Maldives to provide fund management and advisory services in the Maldives by a well-established local team of financial sector experts. 
The first board meeting of the company was held on the Independence Day (26th July) at Maagiri Hotel. Former Auditor General of Maldives Mr Hassan Ziyath has been appointed as the Chief Executive Officer (CEO) of the company.  
The Chairperson of the company is Mr. Rifaath Jaleel. Mr. Rifaath Jaleel is the Managing Partner of MHPA, a Certified Public Accountant Firm. Mr. Jaleel is a qualified full member of CPA Australia (Certified Practicing Accountants of Australia) with over 25 years of experience in the public and private sector.
Additionally, Mr. Hassan Mohamed, Partner at Crowe Maldives LLP, is also a director of the company. Mr. Hassan Mohamed is a fellow of ACCA, UK. Crowe Maldives is part of the Crowe Global Network. Mr Hassan Mohamed also serves as Council member for the Chartered Accountants of Maldives, holding the position of Vice president of the Council and Chairperson of Technical Committee as well as Chairperson of State Internal Audit Committee of Ministry of Finance.
Mr. Abdul Haleem Abdul Latheef will be the Chief Investment Officer (CIO) of the company. Mr. Abdul Haleem is the former CFO of National Pension Fund. He is a member of CIMA, UK and a graduate of University of Wollongong, Australia. He worked in the banking and insurance industry and is currently the Managing Director of Crowe Advisory Maldives. He sits on the Board of National Pension Fund and is also the President of Maldives Red Crescent Society. 
Responding to our call, Mr. Hassan Ziyath, the CEO of the company, also a member of CIMA, UK, expressed his enthusiasm on this new initiative. "Our vision is to contribute to the financial sector development and integration of local economy to the global financial system so that we will be able to create opportunities to generate wealth and prosperity for our partners in business; be it the government, corporations, and individuals. We will create opportunities for savers, help government and corporations to raise finance, engage in syndication and securitisation.  I am confident that this company will become a catalyst for further development of the financial sector of the country," said Mr. Hassan Ziyath.
The company is 60% owned by the founding shareholders and 40% of the company is sold on private placement basis with selected investors.