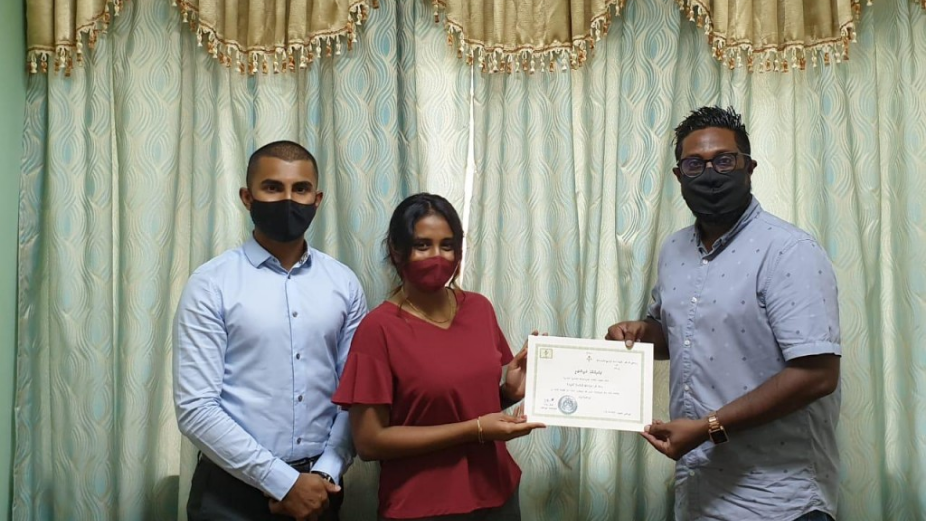 The first-ever non-governmental organisation (NGO) to work exclusively with migrant workers in the Maldives, Mission for Migrant Workers Maldives (MMWM) has now been registered.
The NGO was registered on 23rd November 2020. The vision of MMWM is to be the focal point in the Maldives to advocate for the rights, transform vulnerabilities and actualize justice for migrant workers by following a human rights-based approach. 
MMWM was founded by Dr. Minah Faiz Rashad, Dr. Adeel Shareef and Uza. Nawaila Nashid.
Dr. Minah Faiz Rashad is a former Medical Officer at ADK Hospital who recently completed his Master's in International Health and Tropical Medicine at the University of Oxford. He is the first Maldivian to study medicine at Oxford University with distinction, and is also the recipient of 'Scholar of the Year'.
According to Dr. Minah, the ongoing COVID-19 pandemic brought the issues facing migrant workers to the forefront, and it was evident that these issues were significantly exacerbated.
Dr. Minah along with Dr. Adeel Shareef, currently working as a Medical Officer at ADK Hospital, and Uza. Nawaila Nashid, who has a Bachelor of Law at the University of Sussex, founded the NGO in hopes of reducing the injustice faced by migrant workers, by raising awareness and promoting dialogue to ensure their social inclusion.
"The support from the civil society on social media during the pandemic was one of the biggest drivers to start the NGO," said Dr. Minah. "I hope that the support will continue in all our endeavours."
MMWM is currently in the process of electing the members of the executive committee and will proceed with meeting all the relevant stakeholders, nationally and internationally, to start on its plan of action in order to address the current gaps and promote the rights of migrant workers.