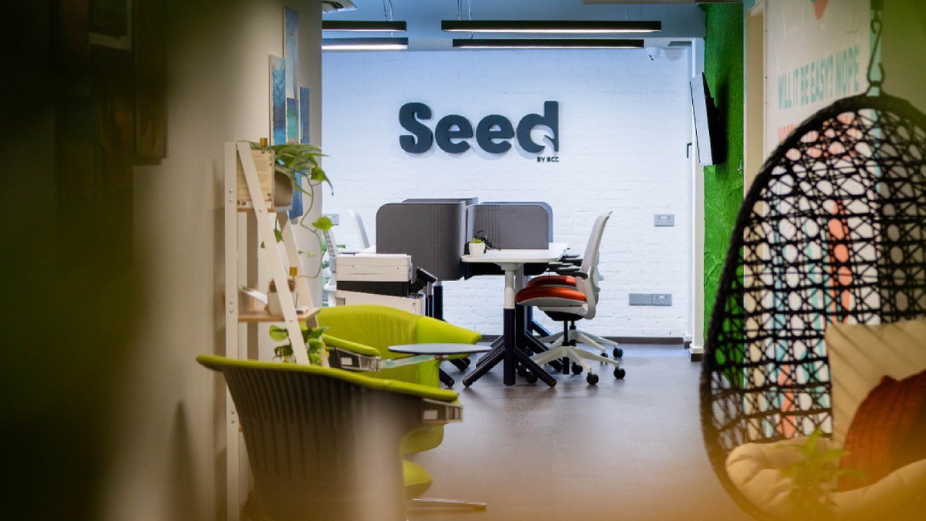 Business Center Corporation, the national SME development corporation in the Maldives, established under the purview of Ministry of Economic Development, opened the first of its kind co-workspace by the name "Seed by BCC" in Male' City. The project is an initiative of Ministry of Economic Development and was provided development support by UNDP Maldives and the Government of Japan and digital partnership support by Dhiraagu Plc.
The opening ceremony of Seed by BCC was held on 08th July 2021 at 1600 hours at M. Kaneeru Villa Building, First Floor. The facility was officially opened by the Minister of Economic Development, Uz Fayyaz Ibrahim and the event was hosted by the Managing Director of BCC, Ms. Fazleena Fakir.
Special invitees include the Head of Economic Cooperation at Embassy of Japan, Ms. Naoko Yuzawa, UNDP Resident Representative Ms. Vera Hakim, senior officials from Ministry of Economic Development and Dhiraagu Plc.
Emphasizing the importance of small and medium local businesses in their contribution to the GDP and employment creation; and pursuant to the government's national pledge to provide opportunities for home based workers and small businesses, BCC officially opened the facility to provide the means to obtain affordable workspaces for individuals and businesses with all the amenities of a working environment available. The facility has a wide range of services that can be rented individually or combined, at hourly, weekly and monthly rates specially designed with different working personalities and professions in mind.
BCC plans to carry out various promotional activities to market and promote the facility in the upcoming days.