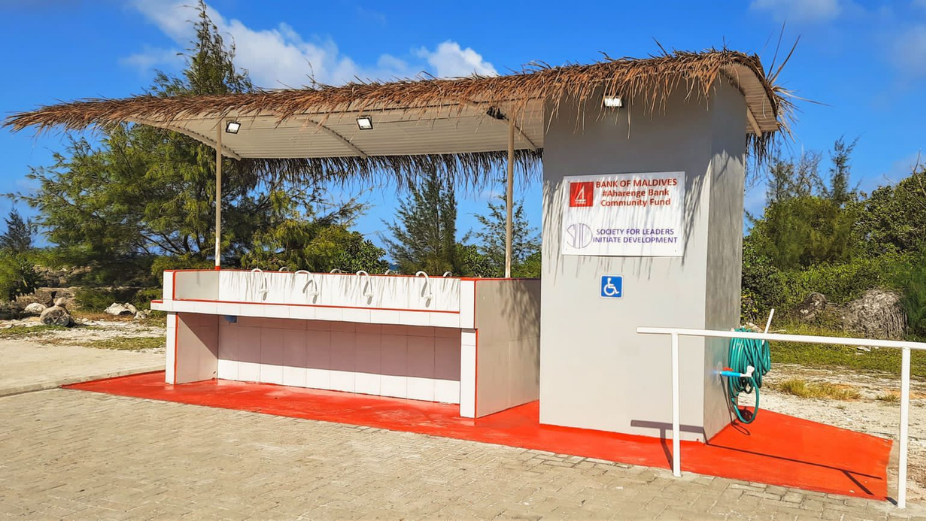 Bank of Maldives has announced the opening of a fish filleting platform in N. Maalhendhoo with the support of BML's 'Community Fund' program. The project was carried out by island-based NGO, Society for Leaders Initiate Development (SLID).
The space is designed to be used during the day and night with appropriate lighting, storage unit, clean water and with workstations for 8 people. The waste water is directly removed through the drains and dustbins have been placed in the area.
"The aim of the project was to find a solution for the difficulties that our fishermen faced. For the past years, we used the jetty at the harbour to carry out the filleting even in bad weather conditions. Through this project, we hope it benefits the islanders and the local fishermen to cut and sell fish in a more convenient manner. Our sincere gratitude and thanks goes to Bank of Maldives for their financial support to implement this important project." stated Official from SLID NGO.
The platform was opened on 1 Jan 2022. For the opening ceremony SLID conducted a fish cutting contest which gained a lot of popularity among the island community.
Since the introduction of Community Fund, BML has financially supported 60 projects across the country.