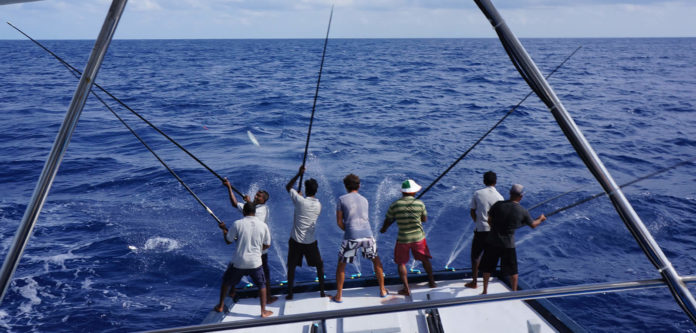 Ministry of Fisheries and Agriculture begins the giveaway of Image Stabilization Binoculars to fishing boats. A total of 144 binoculars will be handed over under the program.
The Ministry reported that the binoculars are being given to the boats among those who have applied for the binoculars and met the criteria set by the Ministry. The names and registration numbers of the fishing boats are available on the ministry's noticeboard and website. The ministry will also be informing recipients through text messages.
The aim of this program is to empower fishing boats to integrate modern technology and encourage fishermen to locate shoals from all areas rather than depending on fish aggregating devices. The Image Stabilization Binoculars are specially designed to locate shoals of fish on rough seas.