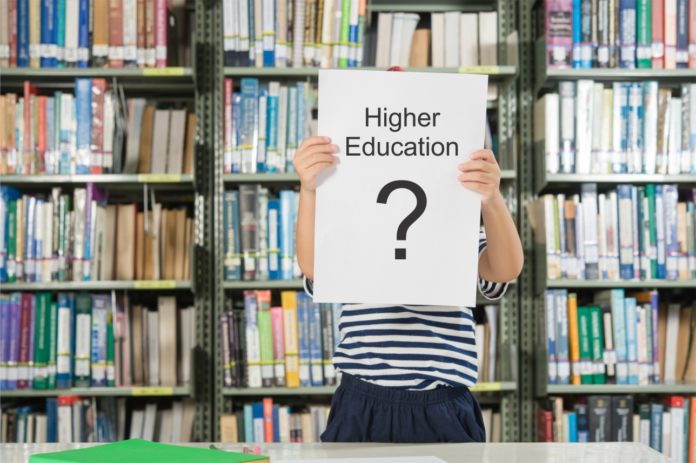 Maldives higher education sector has seen many changes in the recent past. Many new colleges and training institutes have entered the concentrated market. With limited number of students in the market to win over, colleges are using multiple techniques / strategies to be ahead in their respective enrollment. This has caused fundamental changes in the education system and the mindsets of future students. With the advancement in the technology online mode of teaching is now accepted as an official learning channel even though credibility is yet questioned.
We forecast following trends in the Higher Education sector in 2018
Overseas student placement centers will have a lower marketshare
There are companies who primarily focus on student placement for foreign universities including Sri Lanka, India, Malaysia, Nepal, Bangladesh and Europe. As students are getting more familiar with enrolment procedures directly with universities, family member or friend assisting them and internet based enrolment and assessment will be the key limitation the role of overseas student placement centers.
Regulatory changes
Student loan facilities, MQA assessments and other regulatory changes are expected in to cater the demand
Less hype for online programmes
Online programmes have proven less effective in terms of practical outcomes. Since the market is penetrated growth will eventually slow down.
Qualification will be valued based on the Institute / College
More than Bachelors or Masters title employers will be focused on the college or university student perused their education. This is mainly due to qualifications that are Simply Paper qualifications without proper assessment or learning.
Focused to win overseas Students
Option of promoting Maldives Colleges to overseas students will be considered. Specially for Islamic Studies, Marine Biology & Research and tourism.
the education sector in the Maldives will continue to make its path towards digital transformation, adopting personalized learning, and focusing more on the actual skills needed in the learner's career. This will allow for an enhanced learning experience, which will benefit both the students and instructors alike, and ultimately lead to better student outcomes.