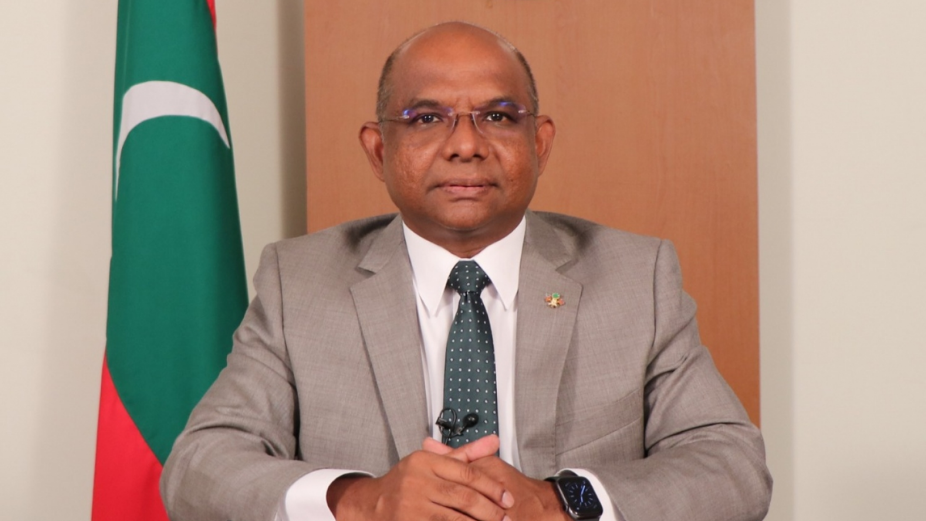 Minister of Foreign Affairs, Abdulla Shahid, yesterday participated in the High-level Event on "Culture and Sustainable Development" convened by the President of the General Assembly, His Excellency Volkan Bozkir, in partnership with the United Nations Educational, Scientific and Cultural Organization (UNESCO).
Minister Shahid delivered the statement during the High-level plenary session of this event. He spoke on the importance of culture which acts both as an enabler and a driver of sustainable development. He noted the need to mainstream culture into all the 17 Sustainable Development Goals and called on countries to preserve culture for a more inclusive world.
Minister Shahid also described how culture translates into sustainability in the everyday lives of Maldivian citizens, explaining the pole and line fishing methods adopted by Maldivian fishermen and how it proves that cultural practices that have survived through centuries are truly sustainable for our planet's prosperity.
Minister Shahid emphasised that leaving no one behind also means leaving no culture behind. He thus highlighted the important contribution of cultural values in the fight against COVID19, through aiding in the mental well-being of people. Finally, he called for countries to strengthen cooperation on respecting and recognising cultural diversity as the cornerstone of multilateralism.
The PGA High-level Event on Culture and Sustainable Development focused on the theme "Building back better: towards a more resilient and impactful culture sector, throughout COVID-19 and the Decade of Action". This event provided a platform for discussions on goals and targets of accelerating culture's contributions to the SDGs, ensuring the cultural and creative industries' equitable adaptations and transformations in COVID-19 recoveries, and mainstreaming culture within the SDGs through partnerships.