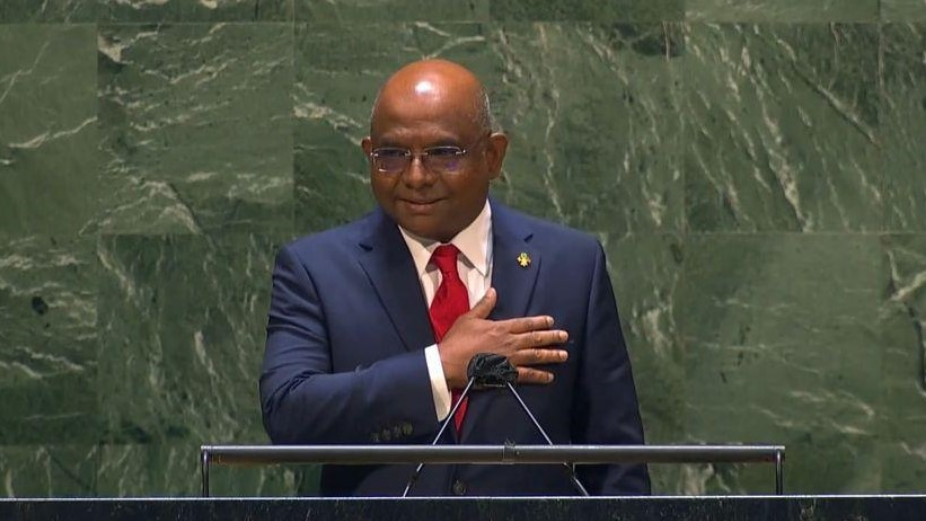 Foreign Minister of the Maldives Abdulla Shahid has been officially sworn in as President of the 76th Session of the United Nations General Assembly.
The 76th Session of the UNGA marks a watershed moment for the Maldives with a Maldivian serving as the President of the UNGA for the first time in the history of our nation. The Minister of Foreign Affairs, Abdulla Shahid, was elected to the seat with an overwhelming majority of votes, demonstrating that world leaders have accepted the Maldives as a significant player in the international arena.
The Maldives, especially over the last three years, had vocally advocated for several global causes, most importantly as a climate champion fighting for the priorities of Small Island Developing States (SIDS).
President Ibrahim Mohamed Solih will be travelling to New York on Saturday, September 18, 2021 to attend the 76th Session of the UNGA. President Solih will be joined on his trip by the First Lady, Fazna Ahmed and a high level Maldivian delegation.